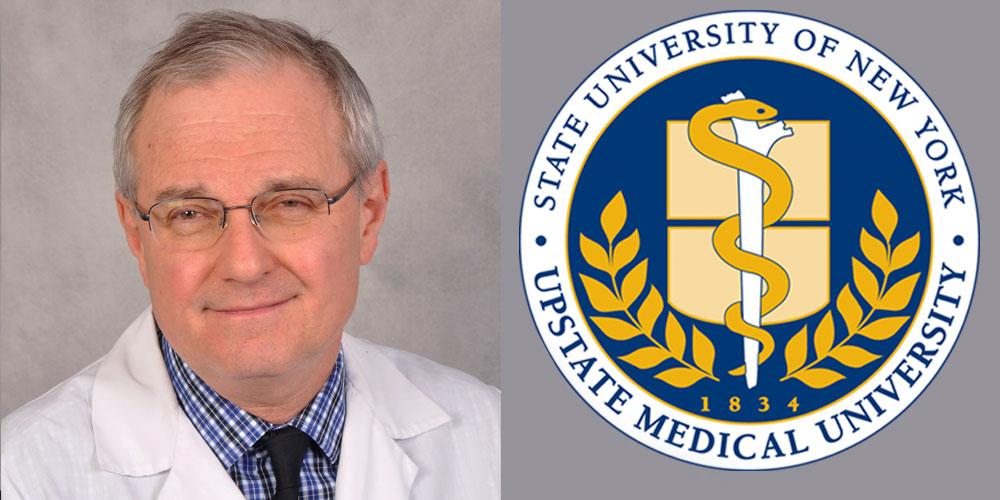 Upstate's Andras Perl, MD, PhD, earns one of the American College of Rheumatology's highest honors
Upstate Medical University's Andras Perl, MD, PhD, who holds the rank of SUNY Distinguished Professor, has been named a Master of the American College of Rheumatology (ACR).
The honor is one of the top accolades the ACR can bestow on its members. The honor recognizes Perl for his outstanding contributions to the ACR and the field of rheumatology through scholarly achievement and/or service to their patients, students and profession.
"This recognition for Dr. Andras Perl is well deserved," said Upstate College of Medicine Dean Lawrence Chin, MD. "As a scientist, clinician and educator, Dr. Perl is in the upper echelon of the rheumatology field. He is tireless in his work on advancing understanding of inflammatory disease and looking for new treatments to these often painful and debilitating illnesses."
Perl, who has been a member of the Upstate faculty for nearly 30 years, is chief of Upstate's Division of Rheumatology, director of the Rheumatology Fellowship, and vice chair for research in the College of Medicine.
This ACR honor for Perl comes on the heels of a $7.2 million NIH grant he received earlier this year as principal investigator for a 20-site phase two clinical trial testing a new treatment for systemic lupus erythematosus (SLE), which is the most common and the most severe form of the four types of lupus. Recruitment for the trial is expected to start before the end of the year.
Perl has achieved national and international recognition for his research into the mechanisms of autoimmunity in SLE, as well as the translational applications of that research to treatment of patients with the condition. His major discoveries include the identification of HRES-1, the first protein-coding human endogenous retrovirus and its impact on T-cell activation and lupus pathogenesis; the discovery of mitochondrial and metabolic dysfunction and the activation of the mammalian target of rapamycin (mTOR) in lupus; the discovery of transaldolase and its role in metabolic control of apoptosis, inflammation, autoimmunity and progressive liver disease leading to cancer; and clinical research into effective treatment of lupus based on targets of molecular pathophysiology.
Perl has been funded continuously for his research by the National Institutes of Health and other foundations, and has mentored dozens of graduate students, medical students, MD-PhD students, postdoctoral fellows, and junior faculty over his nearly 30-year tenure at Upstate
The ACR honor is only the latest in a long list of awards and recognition for Perl. In 2017, he was named a SUNY Distinguished Professor, which is conferred upon individuals who have achieved national or international prominence and a distinguished reputation within a chosen field.