Howard M Weinstein, MD, PC
Howard M. Weinstein, MD, P.C.
Upstate Community Hospital
Physician Office Building South, Suite 2H
4900 Broad Road
Syracuse, NY 13215
Google Maps & Directions
Phone:
315 492-2520
Fax:
315 492-2986
Serving Syracuse for more than thirty years Howard M Weinstein, MD, PC offers patient-centered care because your health is our top priority. 
The team at Howard M Weinstein, MD, PC includes physicians, Certified Nurse Midwives and a nursing staff that are focused on meeting your needs.  Our providers offer the full range of Obstetrics and Gynecology services meeting the unique needs of women.   
Among the Gynecology Services provided by our team are:
well woman annual examinations
menstrual pain and cycle symptoms
HPV vaccinations
urinary incontinence, evaluation and treatment
cancer screenings
gynecological surgeries
The full line of obstetrical and midwifery services offered by Howard M Weinstein, MD, PC are focused on providing a peaceful birthing experience.  Maternity care for normal and high-risk pregnancies, including care for those women wanting a vaginal birth after cesarean (VBAC) delivery will find support and guidance throughout their pregnancy.  Some of the many services include:
breast feeding education and support
nutritional education
osteopathic treatments during pregnancy
post-partum assistance
contraceptive care and options
Providers and staff take the time to listen to your concerns and questions ensuring that your needs are met.  Most insurances are accepted.  Please call our Community Campus office at 315-492-2520 for your appointment.
Providers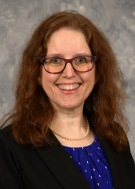 Edith M Westpfal, MD
315 492-2520
Diseases/Specialties/Treatments:
Abnormal Uterine Bleeding; Cervical Dysplasia; Pregnancy; Colposcopy; Hysterectomy; Loop Electrosurgical Excision Procedure;
more
Education:
SUNY Health Science Center at Brooklyn
Associations/Memberships:
American Congress of Obstetricians and Gynecologists (ACOG)
---