Micro Minute Self Care
Happiness, Wellbeing
Coursea Course - The Science of Wellbeing
Upstate does not endorse or receive anything for providing this link or promoting the course.   This course may be taken at no charge and is available online.  This course does provide the science behind happiness and wellbing along with challenges to change behaviors.  Carol Sames and Suzanne Brisk have taken and recommend the course.  
Tennis Ball Massage
For neck, back and shoulders:
Take tennis ball in hand or in a tube sock if you have limited range of motion.
Stand with back close to wall.
Place ball behind back and lean into wall with back.
Place ball at lower back/spine or upper shoulder/neck area.
Gently move side to side or bend knees and go up and down.
Keep ball between you and the wall as you move.
Foot Massage:
Sit down or hold on to wall or chair for balance support.
Place ball under foot arch.
Move ball from arch to ball of foot and back, then move side to side.
Relax! Feels great!
Take the ball with you to use during a break or at home!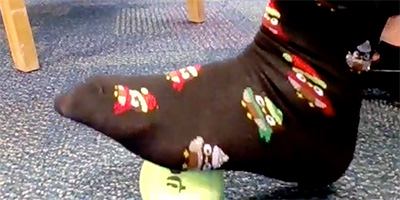 Gratitude
6 minute video to help you reflect on attitude and priorities. Gratitude helps you build resiliency and helps you manage stress.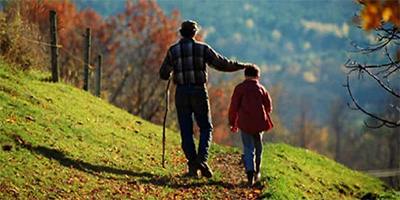 Mindful, Calm, Meditate
Hydration
Fatigue