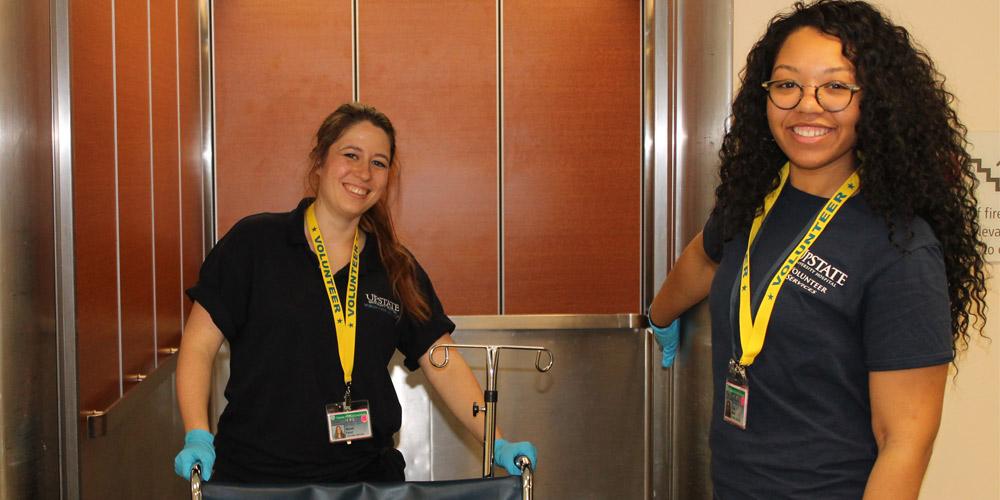 Upstate University Hospital College Student Volunteer Program
College Students are an integral part of our volunteer base. Depending on the season, we have anywhere from 50 to 200 College Student Volunteers within Upstate's inpatient and outpatient departments.
We are currently not accepting applications.
The application date for the Fall 2020 semester has yet to be determined due to COVID-19 and hospital restrictions.  We will update this website as soon as we have a confirmed our application date. 
College Volunteers must meet the following requirements:
Must be taking 16 or fewer credits for the semester in which you are applying.
Must be able to commit a minimum of 50 hours per semester.
Must be able to attend the mandatory orientation  .
Must be available for the entire semester; missing no more than 2 weeks.