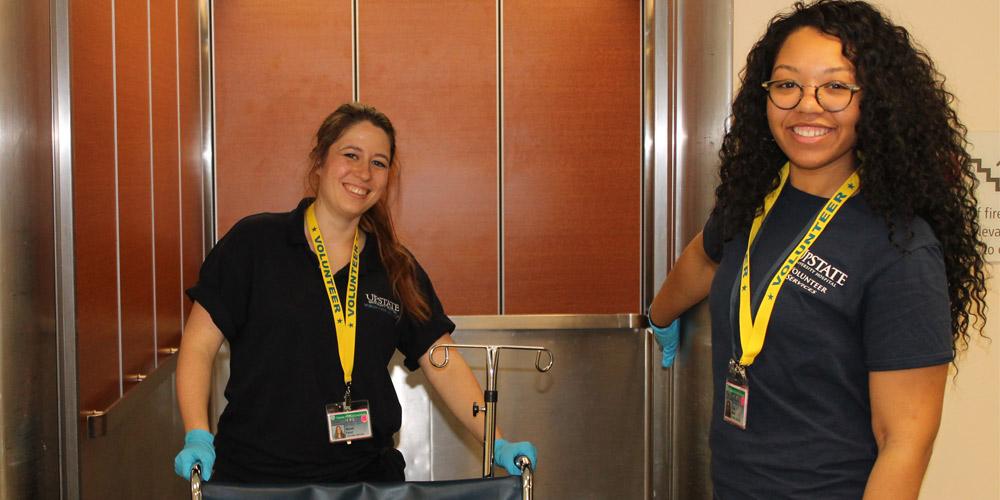 Upstate University Hospital College Student Volunteer Program
Our College Volunteer Program - Fall 2022 semester application is now CLOSED.
The application will be open again October 14th -28th 2022 for the Spring 2023 semester.  
College Students are an integral part of our volunteer base. Depending on the season, we have anywhere from 50 to 200 College Student Volunteers within Upstate's inpatient and outpatient departments.
College Volunteers must meet the following requirements:
Must be taking 16 or fewer credits for the semester in which you are applying.
Must be able to commit to volunteering one 4-hour shift, each week.
Must be able to attend the mandatory orientation.
Must be available for the entire semester; missing no more than 2 weeks.
Must be fully vaccinated for current flu season and COVID-19.
*Updated 7/19/22