Fellowship Training in Male and Female Reconstruction, Transgender Care and Prosthetics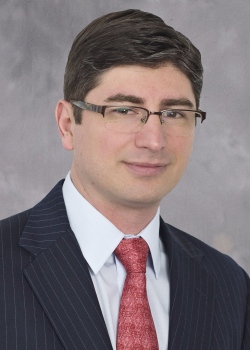 Dmitriy Nikolavsky, MD, Program Director
This is a 1-year Reconstructive Urology Fellowship through the Department of Urology at SUNY Upstate Medical University. The fellows will have the opportunity to operate at three sites: SUNY Upstate University Hospital Main Campus (primary site), SUNY Upstate Community Hospital and Syracuse VA Hospital.
The program offers a combined clinical, operative and research training experience. Upon completion, fellows will be proficient in pre-operative evaluation, surgical intervention and post-operative care of genitourinary reconstructive patients.
The fellowship emphasis will be on urethral reconstruction, incontinence, transgender care (including primary gender affirming genital surgeries such as vaginoplasty, metoidioplasty, as well as surgical management of complications associated with gender affirmation surgery), genital reconstruction, as well as neurogenic bladder/cancer survivorship, fistula repair, prosthetics, upper tract reconstruction (pyeloplasty, ureteral reconstruction/reimplantation).
In addition to classic open surgery, the fellow will learn minimally invasive reconstructive techniques using robotic surgery. The fellow will also gain experience in the use of complex tissues transfer techniques including grafts and flaps. The fellow will conduct research with a choice of projects ranging from clinical outcomes to translational or basic science investigation.