Undergraduate Medical Education Staff
The Undergraduate Medical Education office administers the undergraduate medical education program, coordinates the content and sequence of courses, and promotes innovative learning, teaching and evaluation of techniques.
The office maintains a file of all courses outlines, lecture schedules, handouts and other course materials and educational databases which are available for use by faculty and students.
Staff
Expand all
Leann Lesperance, MD, PhD
Associate Dean for
Undergraduate Medical Education
LesperaL@upstate.edu
Thomas Poole, PhD
Assistant Dean for Foundational Science
PooleT@upstate.edu
Matthew Mason, MD
Assistant Dean for the Clinical Sciences
MasonM@upstate.edu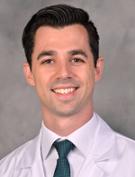 Susan Anderson
Director of Administration
315-464-5187
AndersSu@upstate.edu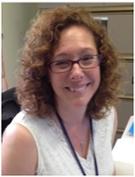 Lisa Phelan
Interim Director of Accreditation Compliance
315-464-7004
PhelanLA@upstate.edu
Lauren Germain, PhD
Director of Evaluation,
Assessment and Research
315-464-5193
GermainL@upstate.edu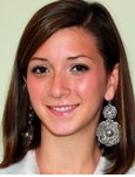 Josie Suser, MS
Assistant Director of
Institutional Research
315-464-1799
SuserJ@upstate.edu
Director of Phase 1 - TBD
Director of Phase 1
315-464-8247
Colleen Denniston, BSW
Testing Coordinator
315-464-5190
DennistC@upstate.edu
Phase 1 Coordinator - TBD
Phase 1 Coordinator
315-464-5191
Sarah Clawson
Foundations of Reasoning in Medicine Coordinator
315-464-2648
ClawsonS@upstate.edu
Kelly Donovan
POM 1 / POM 2 Coordinator
315-464-2641
DonovaKe@upstate.edu
Ashley Scott
Curriculum Coordinator
ScottAs@upstate.edu
Mary Sullivan
Curriculum Coordinator
SullMary@upstate.edu
Barb Hinds
Administrative Assistant
(Standardized Patient Program / UME)
315-464-5759
HindsB@upstate.edu
Dear Students & Faculty,

Your ideas, concerns and opinions about our curriculum are of great interest to us, and we want to hear about them from you. Please provide examples of how we can improve our curriculum as well as examples of where you feel we are doing a good job. All email messages will be confidential. If you choose to provide your name/contact information, you will receive a timely response from us.
Thank you for your interest in our curriculum, and we look forward to hearing from you.