Office and Clinic Information
University Hospital
Our Vascular and Endovascular surgery services, as well as our academic offices, are located at University Hospital on the Upstate Medical University campus at 750 East Adams Street, Syracuse, NY 13210.
Weekly Vascular outpatient clinics are scheduled at the Vascular Clinic located in University Hospital in room 4835. The Vascular Lab is conveniently located in the same area as the clinic in room 4800.
Hourly rate garage parking (Garage East) is available on-site adjacent (and attached via a pedestrian bridge) to the hospital.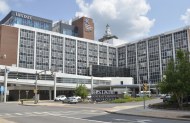 Vascular Surgery Clinic
Upstate University Hospital
Map & directions
Room 4835
750 East Adams Street, Syracuse, NY 13210
Phone:
315 464-VASC (8272)
Fax:
315 464-6252
---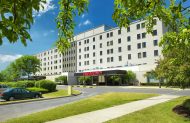 Upstate Vascular at Community Hospital
Upstate Community Hospital
Map & directions
POB North, Suite 3H
4900 Broad Road, Syracuse, NY 13215
Phone:
315 492-5750
Fax:
315 492-5881
---
Satellite Office Services
We provide Vascular outpatient services on a rotating schedule to six locations throughout the greater Central New York area. Our satellite office locations are listed below: