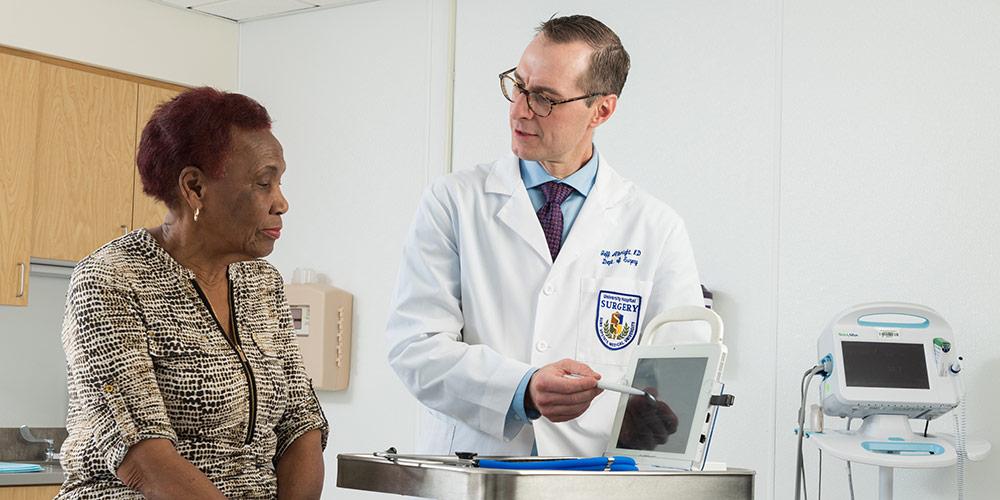 You or a loved one has just had surgery resulting in an ostomy or are contemplating one. Perhaps you are feeling a little confused and frightened, and are wondering how you will ever be able to manage. An ostomy can be a lifesaving procedure for patients with cancer, ruptured diverticulitis, or any number of intestinal or bladder diseases. It often improves life for patients with inflammatory bowel diseases such as Crohn's disease or ulcerative colitis.
Ultimately it enables patients to continue to enjoy a normal, full range of activities, including travel, sports, family life and work. An ostomy is no reason for opting out of life, and patients can live a full and active life despite the presence of an ostomy pouch. Life will go on as before!
Below, you will find helpful information regarding ostomy care. Upstate University Hospital has Certified Wound, Ostomy, and Continence Nurses (CWOCN's) who are Nurse Practitioners and are specially trained to assist all ostomy patients. New ostomy patients will work closely with the ostomy nurse while hospitalized. This nurse will teach you how to care for your ostomy, make sure you have supplies that you need, write prescriptions for needed supplies, and follow-up with you after discharge.
Please call the Wound/Ostomy Department directly if you have any questions at 315 464-6291.