Manu Arul, MD
Hometown: New Hartford, NY
Medical School: SUNY-Upstate Medical University - Norton College of Medicine
College: Syracuse University
Professional Interests: Cardiothoracic Surgery
Personal Interests: Family, being a dad, summer barbecues, reading and watching science fiction, physics and space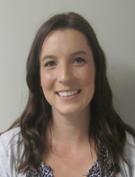 Daphnee Beaulieu, MD
Hometown: Montreal, QC
Medical School: St.George's University
College: McGill University
Professional Interests: Trauma / Surgical Critical Care
Personal Interests: Horseback riding, skiing, travel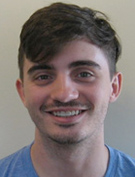 Andrew Bieterman, MD
Hometown: San Antonio, TX
Medical School: UT - Southwestern
College: UT - Austin
Professional Interests: Burns / Critical Care
Personal Interests: Skiing, reading, scuba diving, travel
Alexander Chen, MD
Hometown: Acton, MA
Medical School: Sidney Kimmel Medical College at Thomas Jefferson University
College: Carnegie Mellon University
Professional Interests: Acute care surgery, trauma, critical care
Personal Interests: Skiing, board games, hiking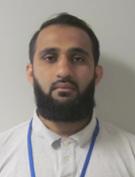 Asama Khan, MD
Hometown: Queens, NY
Medical School: Albert Einstein College of Medicine
College: Case Western Reserve University
Professional Interests: General surgery
Personal Interests: Golf, basketball
Gary Mana, MD
Hometown: Bronx, NY
Medical School: SUNY-Upstate Medical University - Norton College of Medicine
College: University at Buffalo
Professional Interests: General surgery, robotics
Personal Interests: Technology, video games, cars, NF, NBA, NHL, MLB and BBQ
Naveed Rahman, MD
Hometown: Aberdeen, MD
Medical School: Sidney Kimmel Medical College at Thomas Jefferson University
College: Penn State University
Professional Interests: Vascular surgery
Personal Interests: Traveling, including throughout the US, Europe, Asia, and Africa. Playing sports including tennis (captain of high school team), soccer, and football. Music, all-state orchestra in high school, learning to play piano and guitar. Watching sports, especially NFL football. Reading novels. Writing short nonfiction and fiction stories. Playing board and card games with friends and family. Watching TV shows and movies especially comedies and science fiction series.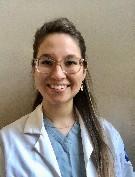 Ayla Senay, MD
Hometown: Poughkeepsie, NY
Medical School: Albany Medical College
College: Rensselaer Polytechnic Insitute
Professional Interests: Minimally invasive, foregut surgery, endocrine surgery, surgical education, global health
Personal Interests: Music, art, snowboarding