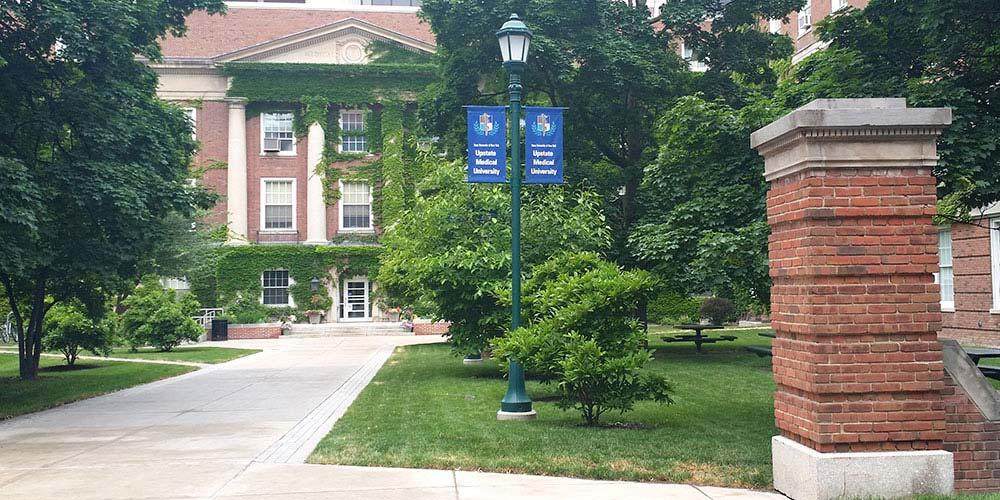 Clerkship and Subspecialties
Contact:
Rebecca Bellini, Academic Program Administrator
, MSIII and MSIV
Location:
SUNY Upstate Medical University
Department of Surgery, Room 8602
750 E. Adams Street, Syracuse, New York 13210
Email:
bellinir@upstate.edu
Phone:
315 464-6248
The Surgery Clerkship introduces students to the medical management of surgical disease and the principals of caring for the surgical patient. The course is designed to enable students to recognize problems of a surgical nature, to understand the relevant pathophysiology, and to give some familiarity with the risks and benefits involved with surgical therapy.
The Clerkship Schedule
In order to maximize rotation opportunities, the Surgery and Emergency Medicine Clerkships work together to share time a 10 week, longitudinal, clerkship block.  However, both clerkships are still considered independent with their own grading systems, requirements, and objectives.
The Surgery Clerkship portion of the 10 week block is 7 weeks in duration.
Students will be expected to participate, as part of the team, in all contributions to the management of patient care including:   
Daily rounds: writing progress notes, assisting in the admission of new patients, and writing student orders.
Clinic: performing history and physical exams, assisting with initial patient evaluations, and participating in pre- and post-operative evaluation discussions.
Operating Room: under the supervision of attending, students will be expected to assist in surgical procedures, as well as contribute to the patient's pre- and post-operative evaluation phases.       
Orientation: Skills Training/The Operating Room
Students are required to attend their clerkship groups orientation activities.
Core Didactic Sessions
Core didactic sessions are required.  They include Wise MD Case and Skills Modules and Core Sub-specialty lectures.

*General Surgery
One, three-week General Surgery block is required, but most students are typically scheduled for an additional two weeks, for a total of five weeks of General Surgery.
Depending on site location, the following General Surgery services may be offered:
Acute Care Surgery (ACS)
Advanced Laparoscopic (AdLap)/Bariatric
Breast
Burns
Cardiac
Upstate Community Hospital (Colorectal, General Surgery, Vascular)
Pediatric Surgery
Surgical Intensive Care Unit (SICU)
Surgical Oncology 1 (

Hepatobiliary

)
Surgical Oncology 2 (Colorectal)
Thoracic
Transplant
Trauma
Vascular
Veterans Administration Hospital (VA) (General Surgery, Vascular)
**Subspecialties
A one to two-week Sub-specialty block is required, but students may take an additional two weeks of a second sub-specialty if space allows. 
Depending on site location, the following sub-specialties services may be offered:
Anesthesiology
Orthopedic Surgery
Otolaryngology
Urology