RUSH 2021 - REGISTER NOW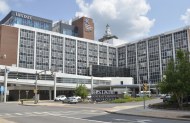 Upstate Stroke Center
Upstate University Hospital
Map & directions
750 East Adams Street, Syracuse, NY 13210
Phone:
315 464-8668
---
CALL 911 WITH ANY SIGN OF STROKE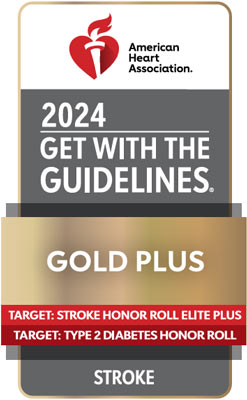 Ask for the Experts at the Region's FIRST Level 1 Comprehensive Stroke Center
Choosing a hospital with comprehensive stroke certification means the highest possible level of stroke care for the best outcome. Upstate meets and exceeds these standards.
Certified by DNV Healthcare, Inc., the Upstate Stroke Center has the proven resources, infrastructure, processes and highly trained staff in place to provide the very best in stroke care. Our Stroke Team is comprised of experts from multiple disciplines, including:
Neurologists
Neurosurgeons 
Interventional Radiologists
Cardiologists
Rehabilitation Therapists
Stroke Certified Registered Nurses
Neuroscience Certified Registered Nurses 
Neurovascular Registered Nurses - Board Certified
These specialists are supported by our three levels of neuro-nursing care, all conveniently located on our 9th floor. It's our mission to provide the very highest quality of care centered around the needs of patients and their families.
Download our patient stroke education booklet here : Stroke: What you Need to Know