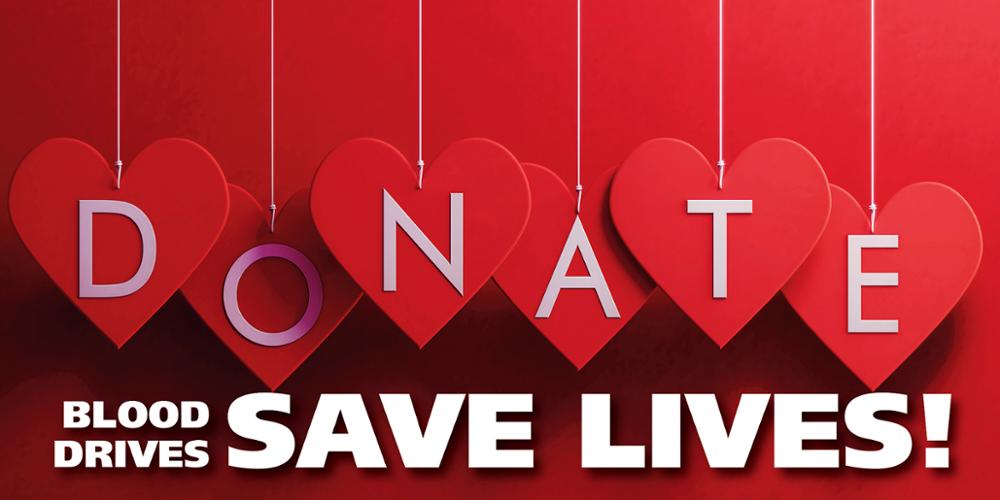 Supported by the Advocates for SUNY Upstate Medical University
Your donation at Upstate counts toward helping Upstate University Hospital patients!
About Upstate Blood Drives
When you donate at an Upstate blood drive your donation automatically counts toward Upstate's drive goal. The cost of blood units purchased for our patient care is reduced when we meet donation goals each year.

Your donation helps to maintain a good supply of blood for our patients.
How to Schedule a Convenient Appointment
Upstate University Hospital – downtown campus: contact Linda Underwood at underwol@upstate.edu

Upstate University Hospital - Community campus: contact Upstate Connect at 315-464-8668 or Jean Pirozzi at jean.pirozzi@gmail.com

Sutherland Global (Galleries Downtown): contact Doug Rosenthal at 464-8881 or email rosenthd@upstate.edu

Sarah Loguen Center: contact Michael Garver at 464-8622 or email garverm@upstate.edu

Setnor Academic Building: contact Mary Dacosta at dacostam@upstate.edu
Upstate University Hospital – Downtown Campus
| | | |
| --- | --- | --- |
| Thursday, 7/18/2019 | 7:00am to 5pm | 2nd floor cafeteria |
| Friday, 7/19/2019 | 7:00am to 1:00pm | 2nd floor cafeteria |
| Thursday, 10/10/2019 | 8:00am to 5pm | 2nd floor cafeteria |
| Friday, 10/11/2019 | 7:00am to 1:00pm | 2nd floor cafeteria |
| Thursday, 1/16/2020 | 8:00am to 5pm | 2nd floor cafeteria |
| Friday, 1/17/2020 | 7:00am to 1pm | 2nd floor cafeteria |
| Thursday, 4/2/2020 | 8:00am to 5pm | 2nd floor cafeteria |
| Friday, 4/3/2020 | 7:00am to 1:00pm | 2nd floor cafeteria |
| Thursday, 7/16/2020 | 7:00am to 5:00pm | 2nd floor cafeteria |
| Friday, 7/17/2020 | 7:00am to 1:00pm | 2nd floor cafeteria |
| Thursday, 10/8/2020 | 8:00am to 5pm | 2nd floor cafeteria |
| Friday, 10/9/2020 | 7:00am to 1:00pm | 2nd floor cafeteria |
Upstate University Hospital - Community Campus
| | | |
| --- | --- | --- |
| Monday, 7/29/2019 | 12pm to 6pm | CC Cafeteria |
| Tuesday, 7/30/2019 | 7am to 1pm | CC Cafeteria |
| Wednesday, 10/23/2019 | 12pm to 6pm | CC Cafeteria |
| Thursday, 10/24/2019 | 7am to 1pm | CC Cafeteria |
| Tuesday, 1/7/2020 | 12pm to 6pm | CC Cafeteria |
| Wednesday, 1/8/2020 | 7am to 1pm | CC Cafeteria |
| Wednesday, 4/22/2020 | 12pm to 6pm | CC Cafeteria |
| Thursday, 4/23/2020 | 7am to 1pm | CC Cafeteria |
| Monday, 7/27/2020 | 12pm to 6pm | CC Cafeteria |
| Tuesday, 7/28/2020 | 7am to 1pm | CC Cafeteria |
| Wednesday, 10/21/2020 | 12pm to 6pm | CC Cafeteria |
| Thursday, 10/22/2020 | 7am to 1pm | CC Cafeteria |
Galleries Downtown
| | | |
| --- | --- | --- |
| Friday, 6/14/2019 | 9am-3pm | Sutherland Global |
Setnor Academic Building
| | | |
| --- | --- | --- |
| Wednesday, 8/14/2019 | 12pm to 5pm | 1507/1508 |
| Wednesday, 8/14/2019 | 12pm to 5pm | 1507/1508 |
North Manlius United Church
7815 Adams Rd, Kirkville,NY 13082, (315) 656-2331
| | | |
| --- | --- | --- |
| TBA | 2:30pm-7:30pm | North Manlius United Methodist Church |