Nick Huang
3rd Year MD/PhD Student
---
Zhiwei (Tony) Lai, MD
Research Scientist and Flow Cytometry Specialist. He joined Dr. Andras Perl's Laboratory in 2009. He is involved in the Prospective Study of Rapamycin for the Treatment of SLE (Rapamune) and in the Treatment of Systemic Lupus Erythematosus (SLE) With N-acetylcysteine (NAC). He is responsible for Flow cytometric analysis for research studies conducted in Dr. Perl's lab.
---
Manuel Duarte
Senior Research Support Specialist for the department. Manuel graduated in 2016 with a Bachelor of Science in Animal Science from Cornell University
---
Tamás Faludi, Ph.D
Analytical Chemist. He joined Dr. Andras Perl's Laboratory in 2017 as a Research Support Specialist to participate in metabolomics research projects using liquid chromatography-mass spectrometry (LC-MS).
---
Thomas Winans
Graduate student in biochemistry at Upstate Medical University. The focus of his research is on the effects of osmotic stress and Rab dysfunction in systemic lupus erythematosus.
---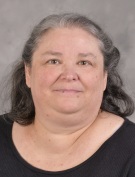 Joanne Chilton, Clinical Research Coordinator
Responsible for the clinical trials for the division of Rheumatology. Joined in the division in 2018, with over 20 years of experience in clinical research and is certified through SoCRA.
---
Joshua Lewis
Josh joined Dr. Perl's laboratory as a Research Technician in 2018. He graduated with a B.S. in Neuroscience from Binghamton University in 2014 and subsequently worked as a Laboratory Assistant at the Hunter James Kelly Research Institute in downtown Buffalo from 2015 to 2018.