Rheumatology Fellowship Program
Andras Perl,MD, PhD
Rheumatology Fellowship
Program Director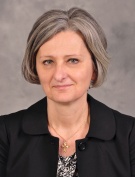 Rosa Trpcevski
Rheumatology Fellowship
Program Coordinator
Rheumatology Education Office
Weiskotten Hall
Rm. 8310,
766 Irving Avenue
Syracuse, NY 13210
Map & directions
Phone:
315 464-4194
Fax:
315 464-4176
Email:
TrpcevsR@upstate.edu
SUNY Upstate Medical University Rheumatology Fellowship Program is a two year program that is accredited by the ACGME.  Graduates of the fellowship training program will be board eligible for the certification examination in the subspeciality of Rheumatology by the American Board of Internal Medicine. 
Title of Program: SUNY Upstate Medical University, Rheumatology Fellowship
Sponser: State University of New York
Participating Institutions:
SUNY Upstate Medical University
Veteran's Administration Medical Center at Syracuse
Crouse Irving Memorial Hospital
Curriculum: Fellowship Curriculum
Individuals Interested in applying to our fellowship program should apply thru ERAS
We will participate in the National Resident Matching Program (NRMP) 
SUNY Upstate Medical University Rheumatology (NRMP #156150FO)
Current Rheumatology Fellows
---
Manjeet Bhamra, MD PGY5
Dr. Bhamra was born and raised in the San Francisco Bay Area. He completed his undergraduate degree in Physiology from UCLA and then received his MD from Ross University School of Medicine. He is joining us after completing his Medicine residency from SUNY Downstate in Brooklyn, NY. Outside of work, he enjoys reading, mountaineering, watching Warriors games, patient Advocacy with the ACR, and helping shape climate forward policy in the San Francisco Bay Area.
---
Paramarajan Piranavan, MD PGY5
Dr. Piranavan was born in Sri Lanka and completed his Internal Medicine residency at Saint Vincent Hospital, MA. Outside of work he enjoys traveling, music, reading, watching movies and sport activities. Hometown- Shrewsbury, MA
---
Sara Khalil, MD PGY4
Born and grew up in Lahore, Pakistan. She finished her internal medicine residency training at SUNY upstate. She enjoys hiking, good food, traveling and watching movies.
---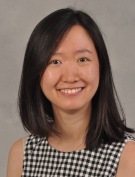 Haihui Wang, MD PGY4
Born in China and graduated from Southern Medical University, Guangdong, China. Dr. Wang completed PhD training in Physiology from Wayne State University, MI and Internal Medicine residency at Saint Barnabas Medical Center, NJ. Outside work, she enjoys spending time with family, traveling, reading, hiking, game of go. Hometown: Liaoning, China.
---
Chathura Wijewardena, MD PGY4
Born in Sri Lanka but moved to Canada when I was 18. He completed medical training at Saba University School of Medicine and Internal Medicine residency from SUNY at Buffalo. Hobbies include reading fictional history, playing tennis and the guitar. Hometown: Toronto, Canada.