Core:
Biorepository
Core Coordinator:
Dawn Post, PhD
Phone:
315 464-7758
Location:
3319 Weiskotten Hall
Email:
postd@upstate.edu
The Upstate Medical University Biorepository core collects, processes, stores, and distributes biospecimens from cancer and non-cancer donors for research studies.
To support future research studies, the Biobank has a broad IRB-approved protocol and consent form to prospectively collect biospecimens from any individual of any age receiving care or treatment at an Upstate Medical University site of service. For current research studies, the biobank provides support to investigators that have a project-specific IRB-approved protocol and consent form. The biobank works in collaboration with (i) medical and surgical teams at Upstate to collect biospecimens through the informed consent process, (ii) the Department of Pathology to procure remnant tissue for research purposes, and (iii) investigators in need of biospecimens for their research studies.
Specimens that are routinely collected and stored in the Biobank inventory include tissue (normal, benign, malignant, diseased), blood (whole, plasma, serum), urine, and saliva. Please contact the Biobank Coordinator regarding the collection of other biospecimens. Biospecimens are well-annotated with de-identified pathology reports, clinical data, and demographic data to support the needs of downstream research studies. The Upstate Biorepository is well-equipped with dedicated lab personnel, restricted-access lab space, and essential biobanking equipment. Biobank services and specimens are provided on a fee-for-service basis to investigators at SUNY-Upstate, the Upstate-CNY Biotech Accelerator, academic/not-for-profit Institutions, and biotechnology/pharmaceutical companies.
The Biorepository thanks Upstate patients for their generous specimen donations as well as support from the Upstate Cancer Center.
Please contact Dawn Post (Biobank Coordinator) to request a project consultation, list of the current biobank inventory, biospecimens and associated clinical data, and the core fee schedule.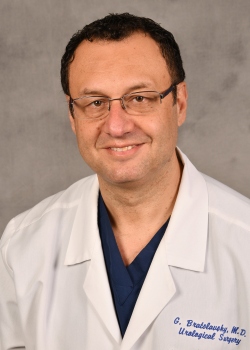 Gennady Bratslavsky, MD
Core Director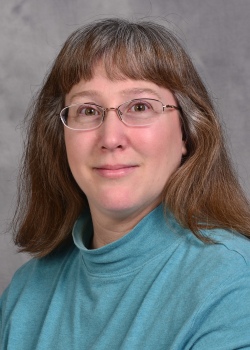 Dawn Post, PhD
Core Coordinator