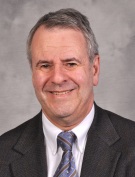 Dear Applicant:
You are about to make one of the most important decisions in your medical career where to do your residency training. The attached information describes the Diagnostic Radiology Residency Program at the SUNY Upstate Medical University. I hope that you find it both informative and comprehensive, and that it will encourage you to seriously consider continuing your postgraduate education in our program.
Residency training is the first step in a lifelong continuum of medical education. This training is critical for developing a strong foundation in Radiology and the ability to continue self-education for years to come. Residents should be challenged in a collegial, respectful manner. Increasing responsibility corresponding to increasing knowledge and ability must be the cornerstone of an excellent radiology program. Clinical and basic research should be strongly encouraged. At the completion of training, residents should feel fully competent to handle all facets of general diagnostic radiology and most aspects of subspecialty radiology. I am certain that our program will provide you with this type of graded responsibility, knowledge and confidence.
SUNY Upstate Medical University is a tertiary care medical center, offering a broad experience in everyday radiologic problems. University Hospital is a Level 1 trauma center as well as a Level 1 Comprehensive Stroke Center. Our Emergency Department also includes a dedicated Pediatric Emergency Department. A dedicated Cancer Center provides regional services to oncology patients. We have advanced imaging capabilities in all modalities (CT, MR, including an MR intra-operative / angio suite, PET/CT, SPECT/CT and ultrasound). In addition, the campus has excellent programs in Orthopedic Surgery, Neurologic Surgery, and Cardiac Surgery. The hospital includes Central New York's only Burn Unit and Pediatric Hospital, including a Pediatric Intensive Care Unit.
The Residency Program at SUNY Upstate Medical University offers the opportunity to train on state-of-the-art equipment in the newly renovated Angio/Interventional Suite, state-of-the-art MR/CT Suites (currently housing 9 multi-slice CT scanners and 8 MR units across two hospital campuses and two outpatient imaging centers), and complete digitalization of the department through PACS, EPIC and Radiant electronic medical record systems. A unique aspect of this University based program is the opportunity to rotate through combinations of University Hospital, Upstate Community Hospital and two out-patient imaging centers staffed by University Radiology attending radiologists. This feature enables residents to experience both the academic and private side operations of a radiology practice. Residents also rotate through the Syracuse Veterans Administration Medical Center and the American Institute for Radiologic Pathology.
Graduates of our program have performed very well on both the Core and Certifying Examinations of the American Board of Radiology. Our trainees are in demand for radiologic positions both nationally and (especially) in the northeast.
Please feel free to contact Katherine Spottek, our Residency Program Administrator, at (315) 464-7434 or e-mail her at SpottekK@upstate.edu. I also invite e-mail from you at Feiglind@upstate.edu. I hope you find our residency program attractive and personally invite you to apply. We at SUNY Upstate Medical University look forward to meeting you and providing you with one of the finest Radiology residency training opportunities available.
Sincerely,

David H. Feiglin, M.D.
Professor and Chair
Department of Radiology
SUNY Upstate Medical University