The SUNY Upstate Doctoral Psychology Internship
Clinical Psychology
Psychiatry and Behavioral Sciences Building
Rm. 307,
713 Harrison Street
Syracuse, NY 13210
Map & directions
Phone:
315 464-3120
Fax:
315 464-3163
Name:
Claire Neale, Program Coordinator
Email:
intern@upstate.edu
The overarching goal of our internship is to prepare interns for entry level professional practice by assisting them in the development of new clinical skills, enhancing previous knowledge and skills, providing exposure to cutting edge research and scholarship, and nurturing the professional identity of psychologists in the final phase of their graduate training.


The objectives for this goal are to: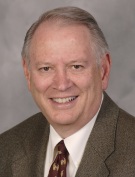 Roger Greenberg, Ph.D.
Co-Director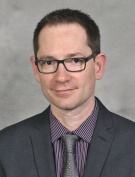 Michael Miller, Ph.D.      
Co-Director
Increase interns' proficiency in psychotherapy
Increase interns' skill in assessment, consultation, and diagnostic evaluation
Enhance interns' knowledge of a variety of therapeutic models and methods of inquiry
Develop interns' ability to collaborate and consult with other health care providers
Develop interns' ability to think critically and reflectively about the theory and practice of psychology
On completion of the program, interns will demonstrate the ability to accurately assess, conceptualize, and provide effective treatment strategies for individuals who present with emotional, behavioral and cognitive difficulties. They will be able to communicate their evaluation of cases to other health care professionals while integrating high-level understanding of relevant ethical, theoretical, and research issues.
Training Model: Rigorous Training in a Collegial Atmosphere
Our program is grounded in the scientist-practitioner and scholar-practitioner traditions, and values pluralism and diversity at many levels. Interns work with a polytheoretical faculty across a range of clinical settings, and are encouraged to explore and interrogate the theoretical and practical assumptions and consequences that may be inherent and hidden in the variety of problems and approaches to which they are exposed.
Respect for clinical acumen as well as rigorous empirical and scholarly study drive training, seminars, and supervision. Interns are constantly encouraged to put their emerging therapeutic, theoretical, and assessment skills into dialogue with scholarship and research.
Faculty members help to guide the intern's experience, deepen clinical sophistication, and develop professionalism through intensive supervision and by modeling high-level clinical and scholarly work, as well as involvement in local, state, and national professional activities.
We are dedicated to thoughtful, respectful, humanistic engagement with each other, our trainees, and those we serve. Our internship faculty are involved deeply in community outreach such as child abuse prevention, health psychology interventions for the under-served, and diversity and inclusion work within the university and at the SUNY-wide level. We seek to practice and advocate critical self-reflection about our own work and position in our community, and make this kind of reflection central to our didactic seminars and supervision throughout the year.
Supervision
All interns receive intensive individual supervision in psychotherapy and assessment. While the styles of individual supervisors vary, the overall goals of the supervisory process are to enable interns to work increasingly independently, to deepen their knowledge of the therapeutic approach in which they are being supervised, and to foster the development of their own clinical position.  In addition to conventional supervision, there are opportunities to work side-by-side with faculty and observe these seasoned clinicians in action in the inpatient settings.
Research
Although the focus of the internship training program is on well-supervised clinical experiences and theoretical exploration, the program also offers opportunities for participation in research. Over the years, many interns have been involved in projects and published papers with faculty members.
Office of Program Consultation and Accreditation
American Psychological Association
750 First Street, NE
Washington, DC 20002-4242
(T)202-336-5979 (F)202-336-5978
http://www.apa.org/ed/accreditation/
Email: apaaccred@apa.org