Current Psychology Interns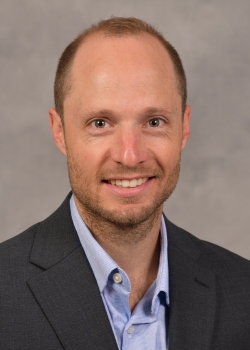 Joseph Anderson, MA

Devon Oosting, MA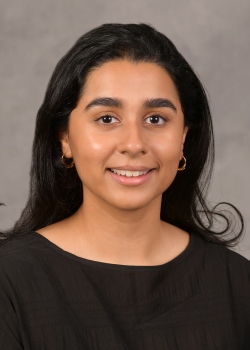 Akruti Patel, MS




Remony Perlman, MA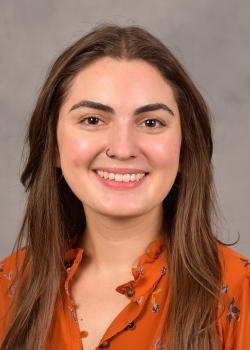 Anastasia Wilhelm, MA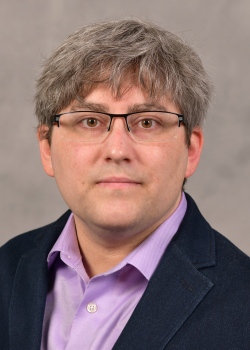 William Woods, MS, MA

Xi Yang, MA
The SUNY Upstate Doctoral Psychology Internship
Our internship prepares interns for professional practice by assisting them in the development and refinement of their clinical, academic, and collegial skill set, while providing exposure to cutting edge research and scholarship. This is accomplished in the rich setting of a major academic medical center, where interns engage in didactics and supervision, and practice intervention and assessment, in several outpatient and inpatient settings. We are particularly interested in helping interns bring psychological science and practice into meaningful dialogue with scholarly frameworks from the humanities, especially philosophy and psychoanalytic thought.
We follow the APA's Profession-Wide Competency model as a way to understand our progress toward completing the education of the clinical psychologist. Therefore, on completion of the program, the intern is expected to demonstrate competency in:
Research and scholarship
Ethical and legal standards
Cultural and individual diversity
Professional values, attitudes and behaviors
Communication and interpersonal skills
Assessment
Intervention
Supervision
Consultation and interprofessional/interdisciplinary skills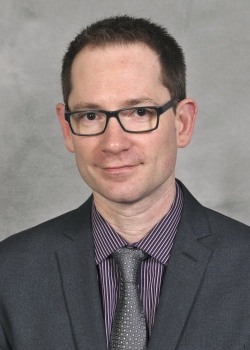 Michael J. Miller, Ph.D. 
Director of Internship Training
Training Model: Rigorous Training in a Collegial Atmosphere
Our program is grounded in the scientist-practitioner and scholar-practitioner traditions, and we value pluralism and diversity at many levels. Interns work with a polytheoretical faculty across a range of clinical settings, where they are able to explore and interrogate the theoretical and practical aspects of the variety of problems and approaches to which they are exposed.
Interns are constantly encouraged to place their emerging therapeutic, theoretical, and assessment skills into dialogue with scholarship and research. Respect for clinical acumen and rigorous scientific and scholarly study are at the heart of our training, seminars, and supervision. 
Faculty members help to guide the interns' experience, deepen clinical sophistication, and develop professionalism through intensive supervision and by modeling high-level clinical and academic work, as well as involvement in local, state, and national professional activities.
We are dedicated to thoughtful, respectful, humanistic engagement with each other, our trainees, and those we serve. Our internship faculty are involved deeply in community outreach such as child abuse prevention, health psychology interventions for the under-served, and diversity and inclusion work within the university and at the SUNY-wide level. We seek to practice and advocate critical self-reflection about our own work and position in our community, and make this kind of reflection central to our didactic seminars and supervision throughout the year.
Supervision
All interns receive intensive individual supervision in psychotherapy and assessment. While the styles of individual supervisors vary, the overall goals of the supervisory process are to enable interns to work increasingly independently, to deepen their knowledge of the therapeutic approach in which they are being supervised, and to foster the development of their own clinical position.  In addition to conventional supervision, there are opportunities to work side-by-side with faculty and observe these seasoned clinicians in action in the inpatient settings.