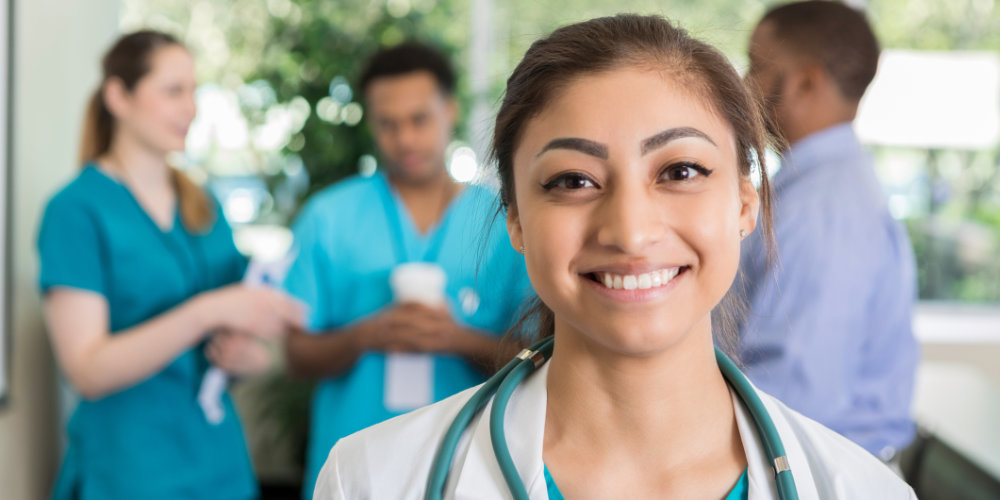 Welcome DACA Recipients and those with Undocumented Status
SUNY Upstate Medical University is part of the
   PreHealth Dreamers (PHD) National Communities Coalition.   
"Many students, specifically DACA and undocumented students, face unique challenges and barriers, and we are committed to ensuring their academic success. We are focused on educating, supporting, and advocating for our DACA and undocumented students, and ensuring they are prepared for a lifetime of professional success."
Nakeia Chambers, MsED
Director of Multicultural Affairs and Student Inclusion
SUNY values diversity. The viewpoints, identities, and histories that our students, faculty, and staff bring to our 64 campuses enhance our commitment to diversity, equity, and inclusion. Our founding principles and support for undocumented students guides our actions.
You can go to college. Currently, there is no federal law preventing you from attending. SUNY does not - and will not - consider national origin or immigration status as a factor in admission. We encourage all students, regardless of citizenship status or national origin, to apply for admission, including undocumented and Deferred Action for Childhood Arrivals (DACA) students graduating from U.S. high schools.
Embrace your identity. Do not let fear about your immigration status stand in your way. SUNY will understand your situation and value your perspective and worldview. Use your application as an opportunity to talk about your life in America and how you've contributed to your community.
Create a strategy for success. Plan early, do your research, ask questions, and seek advice from trusted teachers and counselors at your school. Along with giving you guidance, they may be able to put you in contact with other undocumented students who have successfully enrolled in college or with college admission counselors who can help you. Remember: Under federal law, school officials cannot disclose personal information about students, including their immigration status, except in limited circumstances where the school has sponsored student visa holders or is compelled to do so by a lawfully issued subpoena or court order. Be sure to keep up with the news about laws that could affect your college plans.
At SUNY, you will find safe environments and supportive communities. You'll also find a vast array of resources among our 64 campuses. Whether you're thinking about applying or are already a student at one of our campuses, we're here to help you succeed.