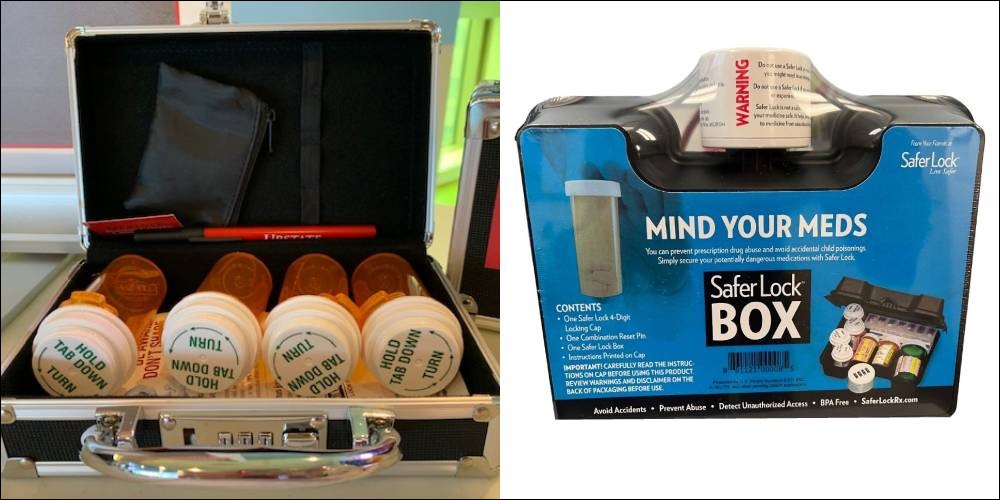 Research Project on Medication Lock Boxes
Participate and get a free medication lock box sent to your home!
The Upstate New York Poison Center is conducting research to assess medication lock boxes for improved medication safety. If you would like to participate in this research study, you will receive a medication lock box free of charge. There are two surveys that take under 10 minutes to complete.

A medication lock box is one way to store prescription and over-the-counter medications safely to keep them out of the hands of children and vulnerable populations.

Upon the completion of the below survey, a medication lock box will be mailed directly to your home. Please allow up to 10 days for delivery. After you have received your lock box, please watch the email you provided for a follow-up survey to see how you are able to use the lock box and how it is helpful to you and your family.

DISCLAIMER: By requesting a medication lock box, I acknowledge that the lock box is only one part of a safe storage plan for medications. I should comply with all instructions given to me by my healthcare provider regarding how to store my medications. I understand the medication lock box will not prevent a determined individual from gaining access to the medications inside. I should not use the medication lock box if it is damaged in any way.

I also understand that use of a medication lock box may not be appropriate for all patients or medications. Medications needed for urgent use such as nitroglycerin, epinephrine, some inhalers and naloxone should not be stored in the lock box unless I am directed to do so by my provider. I agree to discuss whether using the medication lock box is right for my situation with my healthcare provider before I begin using it.