Calling All Grandparents: Is Your Home Safe from Poisoning?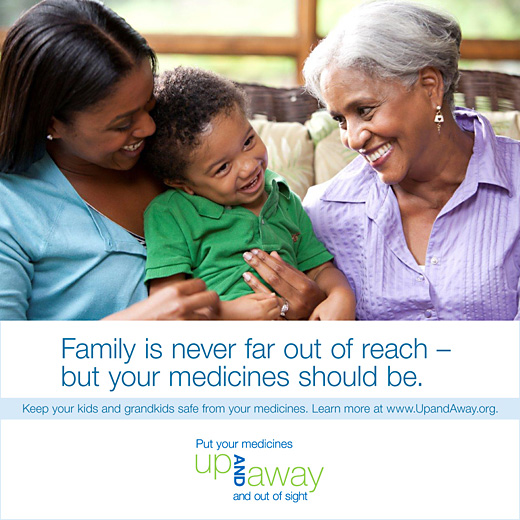 The Up and Away and Out of Sight campaign of the CDC's PROTECT initiative, reminds grandparents, parents and families that safe medicine storage is essential in protecting children from poisoning. As a proud member of PROTECT, The Upstate New York Poison Center provides the following information for grandparents.
Medicine poisoning affects a child every 8 minutes
Toddlers are commonly involved in a poisoning as they explore their environment
Over 60K kids visit Emergency Departments after getting into medicine left within reach
A poisoning often occurs shortly after a child has been given that medicine
A Safe Kids report found that 1 in 8 grandparents provide regular care for a grandchild. Yet, more grandparents identified electrical outlets than medicine as a top safety issue, even though children are 36 times more likely to go to the Emergency Department for medicine poisoning
Don't let your grandchild be a poisoning statistic. Every Grandparents Day in September, keep your children safe by putting medicine up and away from curious hands and out of sight of small children. Take time to make sure tops are secure after every use.
To find more educational information and newsletters with many poison safety tips, visit our website.
Be sure to visit the Ups and Away Campaign for more helpful tips.