The Physical Medicine and Rehabilitation Department at University Hospital offers a program designed to provide therapy services for those individuals with chronic wound problems. The program offers a physical examination and provides individualized treatment for wound care.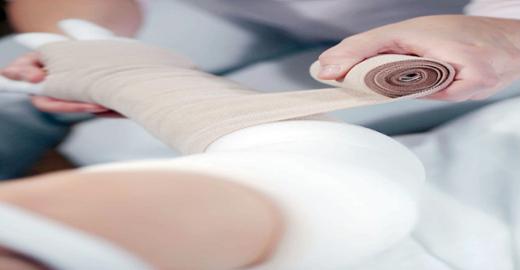 Upstate Regional Rehabilitation Centers at University Hospital
Upstate University Hospital
Rm. N2104
750 East Adams Street
Syracuse, NY 13210
Google Maps & Directions
Phone:
315 464-6543
Fax:
315 464-4753
| | |
| --- | --- |
| Hours: | Mon.-Fri. 7:30am-4:30pm |
Who Can Benefit from the Program?
Patients with chronic wounds and venous insufficiency may benefit from wound care as well as compression of their legs.
Preparing for your First Visit
Bring shorts or wear loose fitting pants to the first appointment.
What to Expect from Your Therapy
Services include:
Whirlpool
Pulsed levage
Modalities
Application of appropriate wound dressings
Application of appropriate compression dressings
Additionally, education is provided to the patient or caregiver regarding skin care, local wound care and clean techniques for dressing changes.
A physician's referral is required for examination and treatment within this program.