Wheelchair: Seating, Positioning and Mobility Program
The Physical Medicine and Rehabilitation Department of Upstate Hospital provides therapy services for individuals in need of alternate mobility, accessibility, transport and/or positioning systems. This service is designed to help you and/or your caregivers in obtaining the proper equipment to achieve your highest level of function.
Upstate Regional Rehabilitation Centers at IHP
Institute For Human Performance (IHP)
1st Fl.
505 Irving Avenue
Syracuse, NY 13210
Google Maps & Directions
Phone:
315 464-6543
Fax:
315 464-4753
| | |
| --- | --- |
| Hours: | Mon. Wed. Fri. - 7am-4:30pm; Tues. Thurs. - 7am-6pm |
Our goal is to provide a complete approach to understanding the specific equipment available, to examine the physical functioning of the individual and choose equipment that will be best for the patient. The care team includes the patient, family, physician, therapists, and caregivers.
Program Services
An examination of your abilities and the barriers that limit you
Discussion and demonstration of the specific equipment available to meet your needs
Simulation of specific seating systems
Knowledge of insurance information, assisting you in your equipment purchase
Prescription and letter of medical necessity written to justifying the equipment required
Assistance in obtaining an appropriate equipment vendor
Unfinished and finished fitting determining successful intervention
Follow-up services for additional needs
Our program may be suitable for patients with the following diagnoses:
COPD
Cerebral Palsy
Stroke
Cystic Fibrosis
Neuromuscular disease
Arthritis
Spina Bifida
Spinal cord injury
Brain injury
Any individual whose walking, mobility and/or positioning are limited to the extent that they cannot complete their daily activities
A physician's referral is required for examination and treatment within this program.
Providers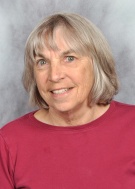 ---
Lisa E Rothwell, PT
315 464-2282
Education & Fellowships
BS: SUNY Buffalo, 1988, Physical Therapy
Diseases/Specialties/Treatments
Physical Therapy; Dizziness and Vertigo; Body Weight Support Treadmill Training, Physical Therapy; Brain Injury Rehabilitation; Cardiac Rehabilitation; Chronic Disease Management;
more
Education Interests
Health and wellness, Aging and longevity
Clinical Interests
Burns, SCI, neurological disorders, balance, seating and positioning, TBI
---