Attention:
The Pool is Temporarily Closed at this Time
Upstate Regional Rehabilitation Centers at IHP
Institute For Human Performance (IHP)
1st Fl.
505 Irving Avenue
Syracuse, NY 13210
Google Maps & Directions
Phone:
315 464-6543
Fax:
315 464-4753
| | |
| --- | --- |
| Hours: | Mon. Wed. Fri. - 7am-4:30pm; Tues. Thurs. - 7am-6pm |
Aquatic therapy can be used to address multiple medical issues including acute and chronic pain, and orthopedic and neurologic conditions. The benefits of aquatic therapy are achieved by using the properties of water such as buoyancy and hydrostatic pressure to decrease or increase support, to provide resistance to movements, to decompress the spine and other joints, to decrease swelling, and improve circulation.
Water can assist with improving mobility, flexibility, balance and strength, and decrease pain. A physical therapist prescribes exercises for each patient/client and the exercises are performed in a therapeutic pool heated to 87 degrees. An access ramp allows easy entrance into the pool where a wide variety of resistance equipment is available for use. This unique pool features a movable floor which changes the depth of the water from 0 to 7 feet.
Preparing for Your First Visit
Please arrive 15 minutes early to your first session to complete paperwork.
Remember to bring clothing/bathing suit to wear into the water.
A referral for aquatic therapy is required from your physician.
What Should You Expect from Therapy?
An initial examination will be completed by a physical therapist and treatment is provided by a physical therapist or physical therapist assistant with specialized training in aquatic therapy. Treatment in the pool may occur in individual and group settings.
A physician's referral is required for examination and treatment within this program.
Providers
Nicole A Ramos, PT, DPT
315 464-6543
Education & Fellowships
DPT: Upstate University Hospital, 2015
Diseases/Specialties/Treatments
Certified Brain Injury Specialist (CBIS); Certified Brain Injury Specialist (CBIS); Body Weight Support Treadmill Training, Physical Therapy; Pediatric Physical Therapy
---
Denali Remonda, PT, DPT
315 464-6543
Education & Fellowships
Diseases/Specialties/Treatments
Physical Therapy; Amputation; Brain Injury; Multiple Sclerosis (MS); Muscular Dystrophies; Spinal Cord Injury;
more
---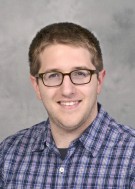 Adam R Strizak, PT, DPT
315 464-6543
Diseases/Specialties/Treatments
Physical Therapy; Cervical Radiculopathy; Chronic Pain; Fibromyalgia; Foot and Ankle; Frozen Shoulder;
more
Associations/Memberships
American Physical Therapy Association (APTA)
---