Animal Assisted Therapy (AAT)
Upstate Regional Rehabilitation Centers at University Hospital
Upstate University Hospital
Rm. N2104
750 East Adams Street
Syracuse, NY 13210
Google Maps & Directions
Phone:
315 464-6543
Fax:
315 464-4753
| | |
| --- | --- |
| Hours: | Mon.-Fri. 7:30am-4:30pm |
The Physical Medicine and Rehabilitation Department at University Hospital offers a unique program that uses animals to assist in therapy provided by certified therapeutic recreational specialists.
The specially trained animals and their handlers are volunteers through the Sunshine Friend's Inc. They work with the Physical Medicine and Rehabilitation recreational specialists in providing therapy that helps healing of the mind, body and spirit.
The dog's natural desire to give love and acceptance, and their drive to please encourages the patients to work harder in therapy. Patients concentrate on how they can interact with the dog and have fun. Using dogs is a way to include families in the therapy sessions.
Some comments from patients and families:
---
"My son showed much more enthusiasm about moving, and the pet showed a means to an end. If he wanted to pet the dog, he had to move his arm to do it."
"Working with the dogs made me think about how to lean forward without losing my balance and it brightened my day!"
"Having dogs in therapy is a wonderful and rewarding experience for both family and patients."
---
Providers
Tanya L Burnett, MS, CTRS,CBIS
315 464-6543
Education & Fellowships
MA: SUNY College at Cortland, 2009, Therapeutic Recreation
BA: SUNY Binghamton, 2006, Psychology
Diseases/Specialties/Treatments
Certified Brain Injury Specialist (CBIS); Brain Injury; Pediatric Brain Trauma; Stroke; Brain Injury Rehabilitation; Brain Injury Rehabilitation;
more
---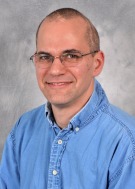 Paul W Dunning
315 464-6543
Education & Fellowships
BS: SUNY College at Cortland, 1995
Diseases/Specialties/Treatments
Stroke
---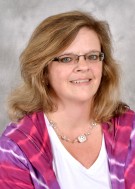 Donna I Sims, CTRS
315 464-2282
Education & Fellowships
Diseases/Specialties/Treatments
Certified Dementia Practioner; Dementia
Clinical Interests
Animal Assisted Therapy / Activities
---