Investigational Drug Service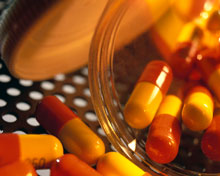 Our pharmacy-based IDS has been established to provide support for clinical drug research at SUNY Upstate Medical University. The following is a summary of the objectives and services provided by the IDS as well as the IDS fee schedule set by the department of pharmacy.
Objectives
Assist in execution of the scientific, clinical and administrative functions of drug research.
Assure that drug studies are conducted in a safe, effective and efficient manner.
Assure compliance with all federal, state, DNV and IRB regulations concerning investigational drugs.
Investigational Drug Service Prescription