SIRC Overview & Membership
A full spectrum of interdisciplinary research expertise and multiple funded research programs (four NIH R01s) have emerged concurrently at Upstate, with natural synergy for conducting collaborative and translational sepsis research. The establishment of SIRC will strongly stimulate such collaborations with the goal to translate the novel technologies and therapeutics into better sepsis treatment. Eight research laboratories in the Departments of Surgery, Pharmacology and Medicine have been working together closely with multiple collaborative and translational research projects related to inflammation and organ damage in sepsis and critical illness.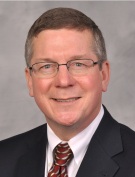 Robert Cooney, MD, Professor and Chair of the Department of Surgery, is a general surgeon with board certification in Surgical Critical Care who has cared for critically ill patients with sepsis and organ failure for over 28 years. In addition to serving as the PI on multiple clinical trials for sepsis and organ failure, he is also a NIH funded investigator with over two decades of laboratory-based research on sepsis-induced catabolism, the gut and organ injury. Dr. Cooney has organized a multidisciplinary, translational research group in the Department of Surgery with overlapping research interests in sepsis and organ injury.
Juntao Luo, PhD, Associate Professor in the Department of Pharmacology and Department of Surgery (joint), focuses on the development of novel therapeutic approaches and nanotechnologies for disease treatments. Dr. Luo has invented a novel, well-defined telodendrimer nanoplatform for customized nanocarrier development for the delivery of various therapeutics, including small molecules, protein therapeutics and gene molecules. Further, Dr. Luo has transformed his drug-delivery nanoplatform into molecular traps in nanoparticle, nanogel, hydrogel and hydrogel resin, which can be used to delivery therapeutics, as well as to scavenge both insult molecules and mediators of inflammation, therefore, attenuating hyperinflammation in sepsis. Dr. Luo has been actively collaborating with many SIRC faculty to apply his nanotechnologies to improve treatment of critical illness associated with sepsis.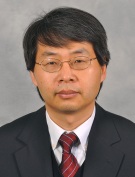 Guirong Wang, PhD, Professor in the Department of Surgery, studies the cellular and molecular mechanisms by which the surfactant proteins -A (SP-A) and –D (SP-D) modulate the host response to infection. Dr. Wang's NIH- and NSF-funded laboratory uses genetically modified SP-A and SP-D knockout and humanized transgenic mouse models to elucidate their role in pneumonia-induced sepsis and organ dysfunction. Additionally, Dr. Wang has been closely collaborating with other SIRC groups in the past decade.
Gary Nieman, BA, Professor in the Department of Surgery, has developed a highly clinically-applicable porcine sepsis model induced by both traumatic injury and infections. His lab has applied this powerful sepsis model for two decades in evaluating therapeutic modalities to prevent lung injury and other organ failures. He and his group have developed an innovative protective mechanical ventilation strategy to reduce the incidence and mortality of sepsis-induced ALI, which is currently being used at Upstate in the ICU. Multiple federal grants have been awarded, e.g. R01, R21, DoD grants, SBIR awards, etc. using this clinically-relevant large animal model that very closely simulates all of the components in a clinical ICU. Professor Nieman currently is the PI on a NIH grant to study protective mechanical ventilation in ALI collaborating with the University of Vermont and Tulane. In addition, Professor Nieman is a coinvestigator on an R01 with the University of Rochester and with Dr. Luo at Upstate.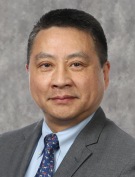 Jeffery Pu, MD/PhD, Associate Professor of Medicine, Pathology, and Pharmacology, has both clinical emphasis and translational research interest in stem cell transplantation and cancer immunotherapy and cellular therapy. He has a strong interest to collaborate with Dr. Luo in solving the cytokine release syndrome in cancer patients after immunotherapies, such as CAR-T therapy. Dr. Pu's translational research laboratory has been - funded by research grants from NIH, FDA, and foundations.
Hong Lu, PhD, Assistant Professor in the Department of Pharmacology, has been working on liver diseases and hepatic functions for more than twenty years. He has been collaborating with Dr. Luo in developing a liver-specific corticosteroid prodrug, funded by NIH grants, to protect hepatocyte function and improve anti-inflammatory response to treat alcoholic and non-alcoholic fatty liver disease and cirrhosis, a major risk factor of sepsis.  He has also been collaborating with Dr. Luo to study how liver-specific deficiency and activation of glucocorticoid receptor affect sepsis outcomes.
David Auerbach, PhD, Assistant Professor in the Department of Pharmacology, strives to advance the understanding of neuro-cardiac electrical disturbances. His arrhythmia research program is currently funded by American Heart Association. Dr. Auerbach's research program complements the goals of this program, as he leads a multi-system and multi-disciplinary research program. He offers expertise in neuro-cardiac cellular, organ, in vivo, and clinical database research approaches, which will enable detailed investigations into the implications that sepsis has on cardiac function.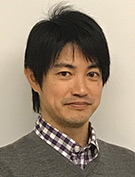 Norifumi Urao, MD/PhD, Assistant Professor in the Department of Pharmacology, with a NIH/R01 grant in tissue repair/healing, bone marrow response and innate immunity. As a research scientist with clinical experience in internal medicine and cardiology, Dr. Urao focus on gaining knowledge on ischemic organ injury. His research interests include wound healing/tissue regeneration after ischemic damage and the long-term impacts of obesity/diabetes on the immune system.