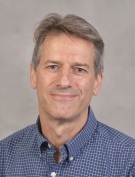 Richard Wojcikiewicz, PhD
Chair, Department of Pharmacology
Thank you for visiting the Department of Pharmacology website. Please explore the exciting research currently being undertaken by our faculty.
Read more...
Contact:
Richard JH Wojcikiewicz, PhD
Professor and Chair
Location:
6293 Weiskotten Hall Addition, 750 East Adams Street, Syracuse, NY 13210
Phone:
315 464-7949
Email:
wojcikir@upstate.edu
Pharmacology is the science of cellular and molecular biology, physiology and disease, in relation to drug action. It is central to the translation of basic research into medicines.
The Pharmacology Department faculty and staff serve the dual Institutional missions of research and education.
Our research programs emphasize mammalian systems and translation to the clinic. Specific focus areas are molecular pharmacology, drug development and delivery, nanomedicine, cancer biology and therapeutics, cardiovascular science, epilepsy, metabolic disease, wound healing, sepsis, immunotherapy and cell signaling. These programs are strongly supported by extramural funding, primarily from NIH.  Collaborations with other Departments are encouraged and promoted. Notably, Dr Juntao Luo has recently helped establish SIRC—the Sepsis Interdisciplinary Research Center—to develop novel, nanotechnology-based therapeutics to target sepsis (please see the recent article about Dr Luo and the SIRC website).
In recent years, a priority has been the recruitment of talented Assistant Professors conducting high quality research to advance and perpetuate the Department's legacy of excellence: in 2019 Dr. David Auerbach (cardiovascular, epilepsy) and Dr Nori Urao (wound healing, metabolic diseases) were recruited (please visit the recent podcast and article about Dr Auerbach and the feature on Dr Urao). Dr Yamin Li (lipid nanoparticles, drug delivery) will be joining the Department in early 2022, and a new search is underway.
The delivery of high-quality education in Pharmacology to both Medical and Graduate students is also a priority. A thread leader manages the teaching of Pharmacology to medical students, including the recruitment of teaching faculty from the Pharmacology Department as well as Clinical Departments.  Graduate students receive high quality classroom and laboratory instruction in preparation for successful careers in academic research and/or industry.