Contact:
Richard JH Wojcikiewicz, PhD
Professor and Chair
Location:
6293 Weiskotten Hall Addition, 750 East Adams Street, Syracuse, NY 13210
Phone:
315 464-7949
Email:
wojcikir@upstate.edu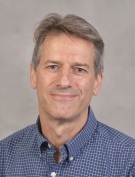 Richard Wojcikiewicz, PhD
Chair, Department of Pharmacology
Thank you for visiting the Department of Pharmacology website. Please explore the exciting research currently being undertaken by our faculty. Read more...
Pharmacology is the science of cellular and molecular biology, physiology and disease, in relation to drug action. It is central to the translation of basic research into medicines.
The past three decades have witnessed tremendous changes in the discipline of pharmacology, with the birth and development of many new areas, from molecular pharmacology to systems pharmacology to pharmacogenomics. Information gained is now being translated into improved therapeutics. Thus, this is truly an exciting time for pharmacological research and education! In the next few years we will be hiring several new faculty at the Assistant Professor level; in 2019 Drs. David Auerbach and Norifumi Urao were recruited and a new search will begin in late 2021.  Please see the recent podcast and article about Dr. Auerbach.
Also in 2019, Dr. Juntao Luo, Associate Professor of Pharmacology, established SIRC (the Sepsis Interdisciplinary Research Center), which brings together the research programs of several faculty from the Departments of Pharmacology and Surgery to develop novel, nanotechnology-based therapeutics to target sepsis. For more information visit the SIRC website.
Please see the recent article about Dr. Luo.