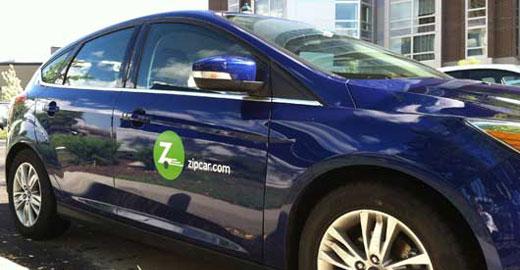 Zipcar is "the world's largest car sharing and car club service." The Zipcar program started at Upstate in August of 2012. We have two vehicles based at Geneva Tower that are available to anyone at Upstate who signs up for the program. Zipcars are self-service and can be easily reserved and accessed 24 hours a day, seven days a week.
"Having Zipcars on the Upstate campus continues our work on fulfilling our sustainability mission," added Tom Pelis, assistant vice president for facilities and planning. "Providing this alternative to students, faculty and employees will reduce daily commuter traffic and lessen Upstate's carbon footprint."
Participating members with smartphones, including iPhones and Android devices, may download the Zipcar mobile application to make reservations, lock and unlock the vehicles and honk the horn to help locate the vehicle. Members can also use Zipcar's "Reserve a Zipcar" app on Facebook to view available Zipcars and make, extend or cancel a reservation all from their Facebook account. Reservations can also be made over the phone (1-866-4ZIPCAR) or on Zipcar's website.