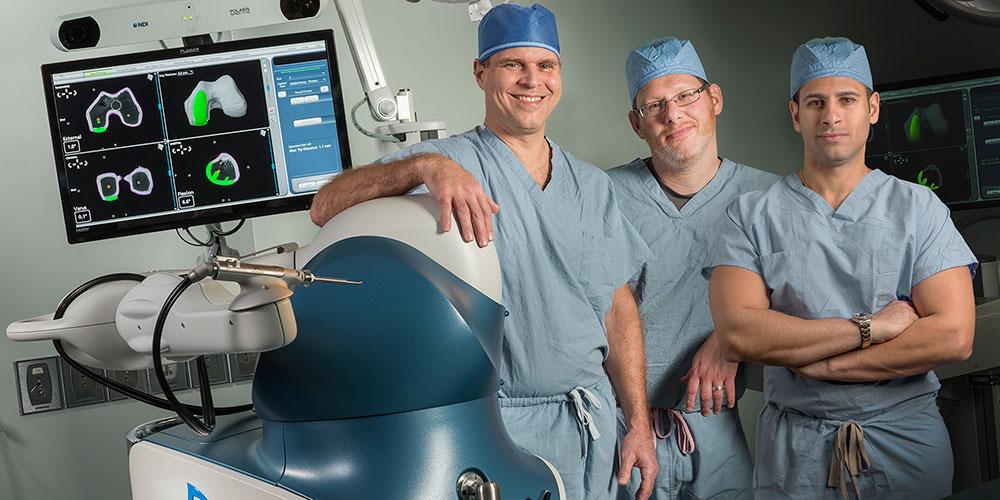 If you're suffering from bone or joint problems, you want to make sure that you see a doctor who has the experience and expertise to give you personalized care. When you need an orthopedic specialist, patients from the greater Syracuse area and beyond  can find one at Upstate Orthopedics.
At Upstate Orthopedics, we have bone and joint specialists who deal with every type of orthopedic problem, from foot and ankle injuries to joint replacement to orthopedic oncology.
Upstate Orthopedics is a group of more than 20 surgeons who are dedicated exclusively to orthopedics. Each one is an expert in their area, having gone beyond required medical training, and each completing advanced fellowship training in their specific, sub-specialty areas.
Our specialty-driven, one-on-one approach to care is extremely effective for solving each patient's individual orthopedic problem. Upstate Orthopedics does not offer cookie-cutter, volume-oriented medicine, but rather, individualized, expert advice and treatment, no matter if your orthopedic problem requires physical therapy, simple rest, or surgery.
We offer consultations, evaluations, and treatment for the full spectrum of orthopedic conditions. Our physicians practice almost exclusively within their subspecialty area of expertise.
Our specialties include
We also have doctors who specialize in these advanced procedures:
For more information or to make an appointment, call us at 315-464-8600 or use our secure online appointment request form.