Maternal Fetal Medicine Fellowship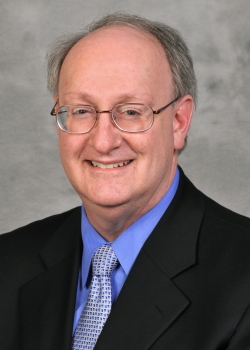 Robert K. Silverman, MD
Program Director
Maternal Fetal Medicine Fellowship Program
Upstate Health Care Center
3rd Floor
90 Presidential Plaza
Syracuse, NY 13202
Google Maps & Directions
Phone:
315 464-5702
Fax:
315 464-5703
Name:
Karen M. Davis, BS, Program Coordinator
Email:
daviska@upstate.edu
The Maternal Fetal Medicine Fellowship at SUNY upstate Medical University offers a three-year clinical fellowship. Our Fellowship program has the mission of training and supporting the next generation of MFM physicians to practice in an ever changing and technologically advancing world and do so as lifelong learners.
The mission is accomplished through the care of a diverse patient population including refugee, Native American, working poor, substance use disorder, family planning, high-risk obstetric and complex gynecologic and GYN Oncology patients. This mission and dedication to the community parallels that of our University. Simulation, quality improvement, research and clinical research are all tools utilized by our program to accomplish this mission.