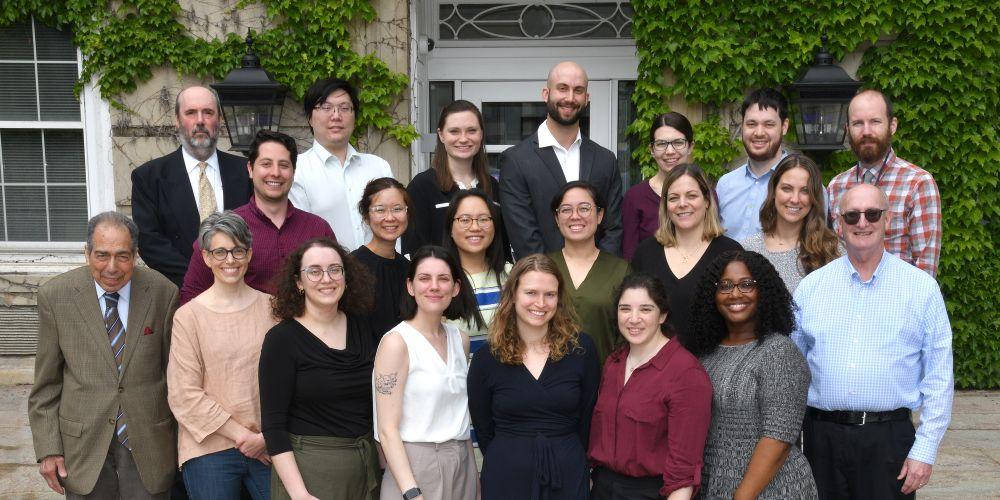 OBGYN Residency Program
Upstate University Hospital
Suite 2603
750 East Adams Street
Syracuse, NY 13210
Google Maps & Directions
Phone:
315 464-4006
Name:
Adrien Miccio, MPH (Program Manager)
Email:
miccioa@upstate.edu
Assistant Professor of Obstetrics and Gynecology
Residency Program Director
Chief, OBGYN Generalist Division
SUNY Upstate Medical University's Ob/Gyn Residency Program was established in 1952. We currently have a team of 20 residents, assigning 5 residents for each post-graduate year. The medical facilities in Syracuse serve a 21 county area as a major referral center and thus draw patients from the entire region as well as the population of the metropolitan area.
Mission Statement
The mission of SUNY Upstate Medical University's OBGYN Residency Program is to train the next generation of OBGYN physicians to provide comprehensive, evidence-based, technically competent inpatient, surgical and ambulatory OBGYN care with integrity, and to build the skills necessary to belifelong learners, educators and leaders in their field.
Resident Mission Statement
We are a group of individuals that have been brought together from different backgrounds to work and learn side-by-side. ​Our goal is to foster an environment where we support each other in our academic, personal, and professional goals. ​We value interdisciplinary collaboration with all those who touch and impact us and the people we serve.​ We strive to provide respectful, equitable, and evidence-based care to our community.​
Clinical Sites & Facilities
Gynecology rotations are done at University Hospital and Crouse Hospital. University Hospital is a 350-bed facility which is staffed entirely by College of Medicine full-time and clinical faculty. It also houses office, out-patient, teaching, and research facilities. Crouse Hospital, a private 600-bed facility, is a major affiliate of SUNY Upstate Medical University. The obstetrics rotation are done entirely at this hospital.
Close collaboration with nearby health facilities is ongoing. A balanced experience is offered in the community hospital setting as well as in the tertiary care programs of our University Hospital.
Training Areas
Fetal monitoring
Sonography - Abdominal and Transvaginal
Caesarean Hysterectomy
Cystoscopy
Advanced Laparoscopy
Hysteroscopy
Colposcopy
Operative Hysteroscopy
Urodynamics
Laser surgery
All Methods of Contraception
New training areas are being continuously developed in response to changes in medical practice.