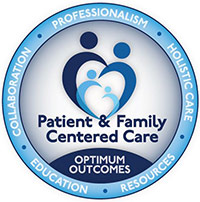 The Upstate Nursing Professional Practice Model establishes the shared values within the department of nursing of professionalism, collaboration, education, resources, holistic care and goal to provide patient and family centered care to achieve optimum outcomes.
Patient and family centered care is our care delivery model in which patients receive individualized care to meet their needs with the patient and family as the key priority of all we do.
Community Campus Locations
Downtown Campus Locations
AP1 - Ambulatory Procedures
AP-1 is an outpatient setting that serves patients being registered in the hospital for an outpatient procedure. The unit provides a setting for the pre- and post-procedural care the patient will require. Clinical services provided in this area include: interviewing, screening and the work-up of patients, IV therapy, patient teaching, patient teaching, on-going patient assessment and discharge planning.
One-Day Suite:
This is a 23-hour post-procedural unit that cares for both surgical and procedural patients. The unit provides nursing care and treatment for patients that do not need to be admitted to the hospital but need additional medical support prior to leaving the hospital. Patients are generally discharged the following morning.