Upstate Online, Sept. 8, 2023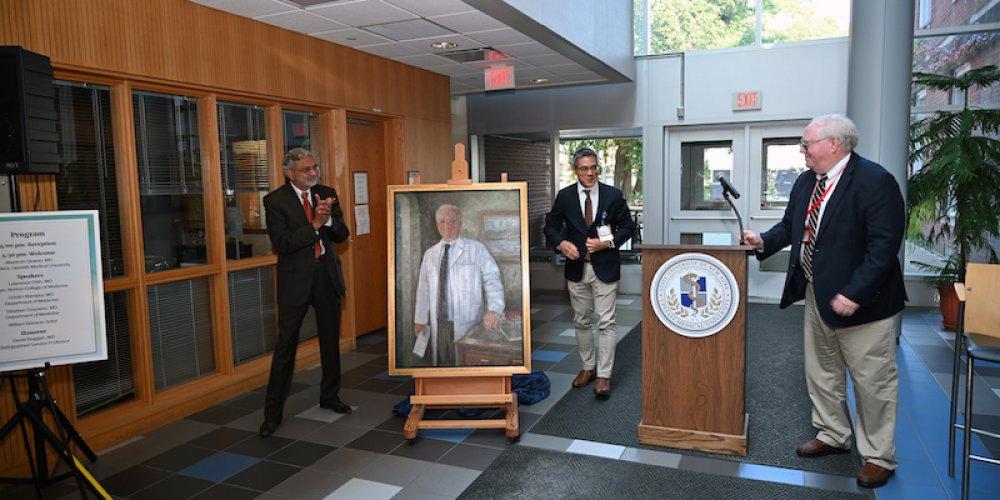 PORTRAIT UNVEILED: Dr. David Duggan, MD, right, looks on as Upstate President Dr. Mantosh Dewan, left, and Norton College of Medicine Dean Dr. Lawrence Chin unveil a portrait of Duggan during a reception Aug. 28. Duggan's selection to the Upstate Portrait Gallery acknowledges his more than four decades of service to Upstate, beginning with his enrollment in medical school. Duggan has held many positions over the years, including dean of the College of Medicine, chair of the Department of Medicine and medical director of Upstate University Hospital. Portrait painter is William Benson.
---
---
---
---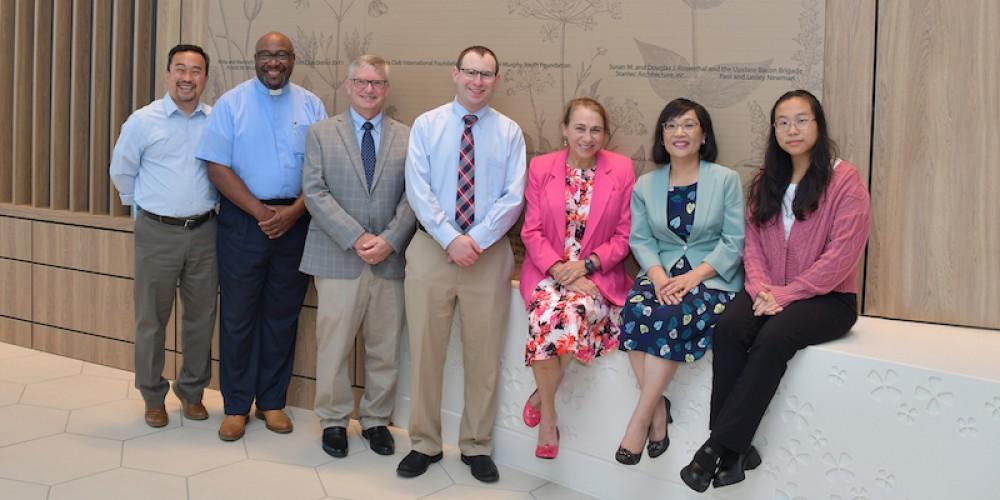 CHAPLAINS END SUMMER INTERNSHIP: Upstate 2023 chaplain interns each completed more than 400 hours of clinical pastoral training this summer providing spiritual care to patients, families and Upstate employees. Ending their internships, are, from left, Rev. Jae James Kim, Rev. Willie Mitchell, David Chachere Jeremiah Deep, Spiritual Care Manager Rev. Terry Culbertson, Jianzong Jane Bronson and BuMeh Romay.
UPSTATE IN THE NEWS: THOMAS SCHWARTZ, STEPHEN THOMAS, SCOTT JESSIE, SUSAN MURPHY, ENVIRONMENTAL SERVICES, TRAVIS HOBART