Upstate Online, Sept. 1, 2023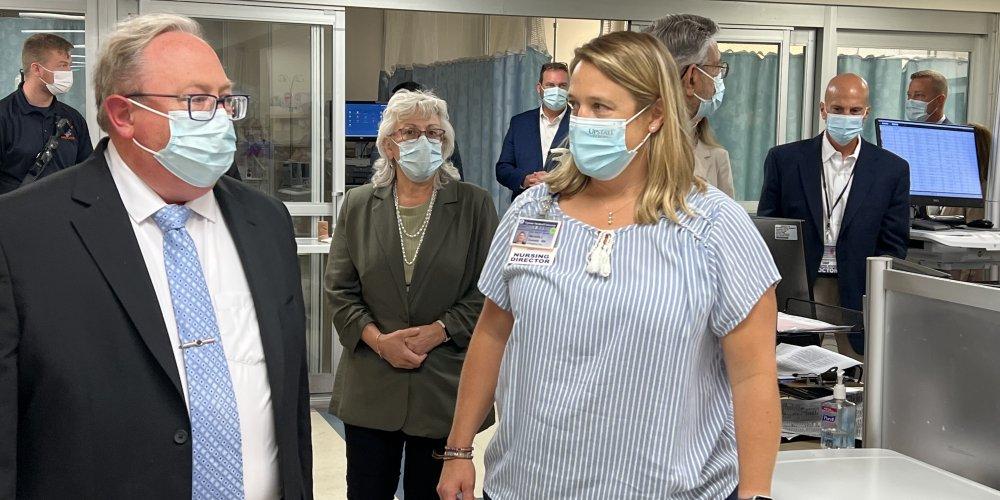 VIP ON CAMPUS: Upstate Nursing Director Michelle Zoanetti leads State Health Commissioner James McDonald, MD, and members of his staff on a tour of the Upstate University Hospital Emergency Department. While in Central New York, McDonald visited the New York State Fair, where he met with Upstate medical staff and a medical student at the State Fair Infirmary. He also participated in a roundtable discussion about the local health care system with the leadership from area hospitals. The visit was the latest in a series of regional tours by the commissioner.
---
---
---
---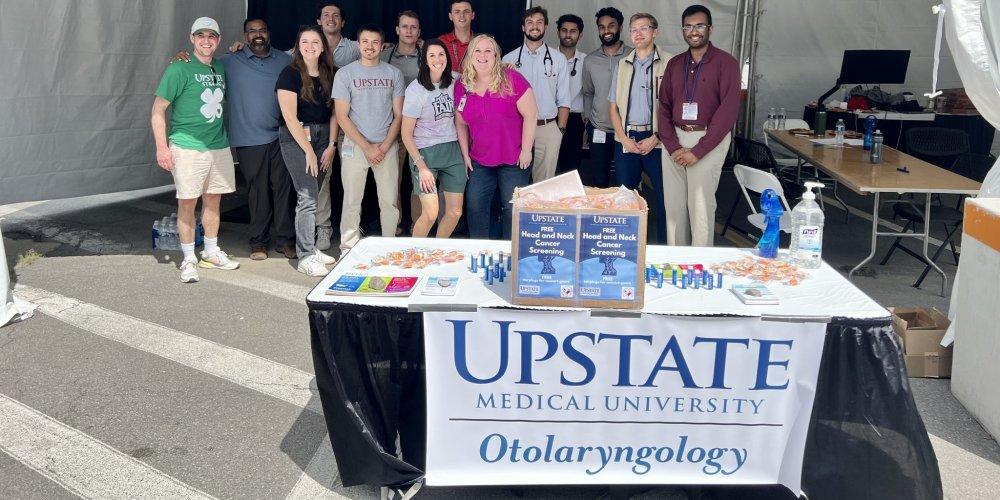 A HEALTHY FAIR OPTION: Upstate's Department of Otolaryngology and Communication conducted head and neck cancer screenings at the New York State Fair earlier this week. More than 100 screenings were performed and over 1000 pairs of earplugs were passed out to fairgoers. This project was supported by the 2023 Cancer Prevention Community Service Award by the American Head and Neck Society and The Upstate Foundation Cancer Center Award.
UPSTATE IN THE NEWS: STEPHEN THOMAS, ANNE REAGEN, DAVID LEHMANN, STEPHEN LUCAS, JOSEPH HEATH, ROBERT SILVERMAN, CAROLYN HENDRICKSON, JANA SHAW