Upstate Online, Sept. 23, 2022
Upstate Golisano Children's Hospital joins premier network for autism
Upstate Golisano Children's Hospital joins the Autism Care Network with other leading autism centers aimed at improving the health and quality of life for children with autism and their families.
---
---
---
WHITE COAT CELEBRATION: Alana Wiener, a student in the College of Nursing, receives her white coat from Professor Dr Karen Klingman. Wiener is a Pioneer Scholar, which may be awarded to students working toward their doctor of nursing practice degree. The College of Nursing held its Pinning and White Coat Ceremony Sept. 20.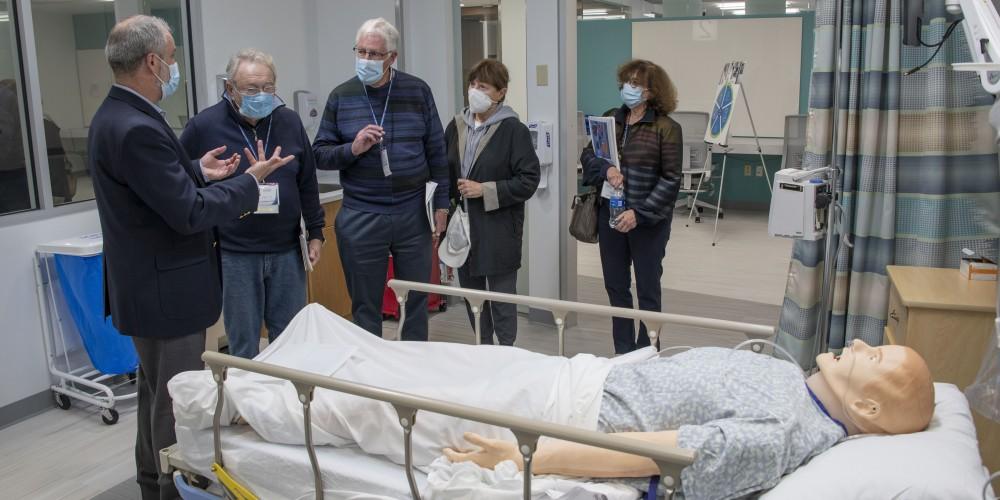 REUNION RETURN: Alumni of Upstate's Norton College of Medicine check out Upstate's Simulation Center during Medical Alumni Reunion, held Sept. 16 and 17. With approximately 8,600 square feet, the center offers specialized rooms for skills and task training, immersive patient care simulation, and debriefing simulated sessions.