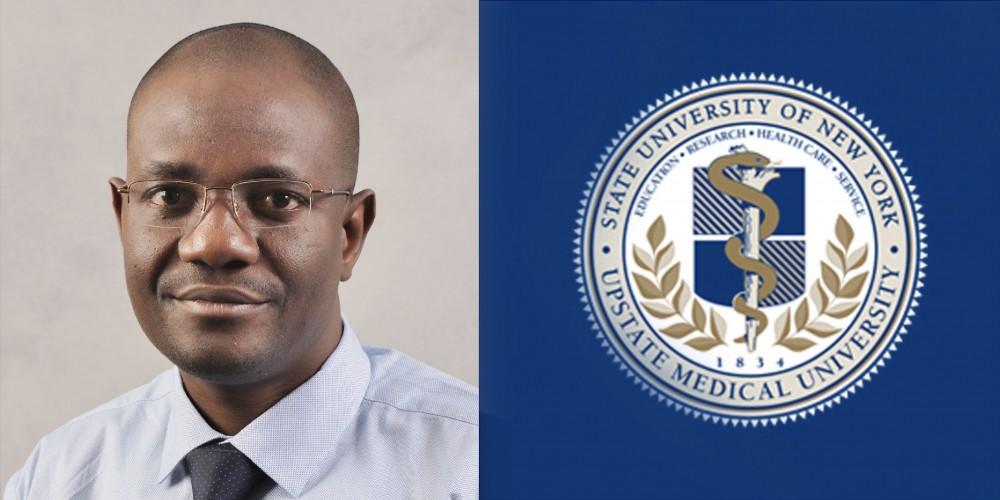 Upstate study highlights end-of-life needs for dialysis patients
A new study out by nephrology experts at Upstate Medical University is bringing a renewed focus on hospice care among patients on dialysis.
The paper, "Current trends in hospice care usage for dialysis patients in the USA," has been published in the Journal of Nephrology. Investigators include Ayorinde I. Soipe, MD, MSc who served as the lead and corresponding author; John E. Leggat, MD, MPH; Kriti Devkota, MD; and Kunal Bhuta MD.
The aim of the study was to better understand the latest trends in hospice utilization, adequate duration of hospice care, and dialysis discontinuation without hospice enrollment among patients with end-stage kidney disease.
The study was spearheaded by Upstate investigators, which Soipe said underscores Upstate's ability to contribute to the nationwide discourse on the subject at hand.
The researchers analyzed data for 3.4 million patients in the United States Renal Data System (USRDS) database; the analytic sample comprised 800,000 patients. The analysis brought some unique areas of national interest into the limelight including showing that one in every four end-stage renal disease (ESRD) patients who died between 2012 and 2019 had a history of hospice enrollment, while one in every 12 discontinued dialysis before death without hospice enrollment. 
Due to the constraints of Medicare policies, a vast majority of dialysis patients who utilize hospice care either stop dialysis or are forced to stop maintenance dialysis to qualify for hospice. Technically, once a patient decides to stop dialysis, the Medicare barrier to hospice enrollment ought to readily dissolve.
However, by showing that a certain proportion of ESRD patients who had discontinued dialysis still did not enroll in hospice, Upstate's study has made clear the need for different interventions to improve hospice enrollment beyond current policy interventions so as to promote concurrent hospice/dialysis care in this group of patients. Soipe adds that there must be other factors impeding these patients from enrolling in hospice even after discontinuing dialysis, and this observation necessitates further exploration.
Soipe believes the Upstate study is one of the first to describe a subgroup of dialysis patients who discontinue maintenance dialysis without enrollment in hospice.
Significantly, their research highlights an overlooked cohort, characterized by patients who forgo dialysis and yet not enroll in hospice despite being end-stage renal disease patients. Of note, prior studies predominantly focused on patients who initiated hospice enrollment post-dialysis cessation.
"Our study has highlighted the need for a deeper dive into the data and thus argues for the pursuit of novel strategies that can foster hospice enrollment among deserving patients who elect to cease dialysis," Soipe said. "The emergence of this distinct subset within the population of dialysis patients underscores the multifaceted barriers that impede the use of hospice among end-stage renal disease patients."
Caption: Ayorinde I. Soipe, MD, MSc, who served as the study's lead author, believes the study is one of the first to describe a subgroup of dialysis patients who discontinue maintenance dialysis without enrollment in hospice.