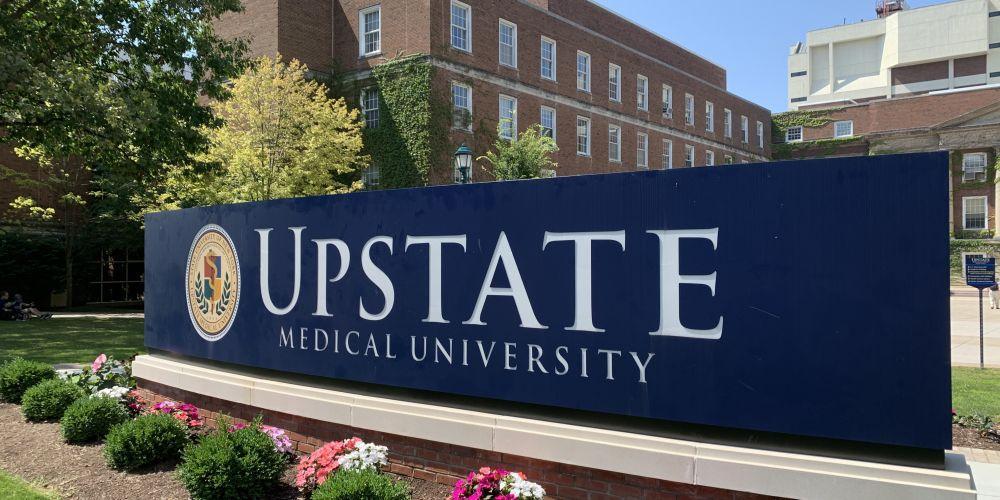 Upstate hosts first-ever limb preservation symposium Nov. 5
Dozens of clinicians are expected to attend Upstate Medical University's first-ever symposium on limb preservation Saturday, Nov. 5. The symposium will take place from 8 a.m. to noon in Upstate's Weiskotten Hall and Academic Building, 766 Irving Ave., Syracuse.
Limb Preservation 2022: Innovations and Achievements will feature presentations on all aspects of limb preservation, including a variety of sessions on the management of diabetes wounds and arterial disease and the latest strategies for wound care. One session will look at how wound care took place during the pandemic when many aspects of medical care moved to telemedicine.
To register and for more information on the symposium, go to: https://www.eventsquid.com/event.cfm?id=17845
"This session will also showcase multi-specialty attention and the techniques and cutting-edge practices Upstate brings to the region," said Palma Shaw, MD, MBA, professor of surgery and director of the venous program at Upstate. "Preservation of limbs is extremely important in the life expectancy of any patient, and as this symposium will showcase, getting experts involved in a patient's care early can vastly improve the ability to salvage a limb."
Shaw serves as symposium director along with Marvin Heyboer III, MD, professor of emergency medicine and division chief of hyperbaric medicine and wound care.
Upstate presenters include Ankur Chawla, MD, Surgery; Deena Chihade, MD, vascular surgery; Shabnam Dhillon, MBBS, Endocrinology, Diabetes and Metabolism; Anthony C. Feghali, MD, Endovascular Surgery; Diana M. Holstein, BS, RN, Hyperbaric Medicine & Wound Care; Dallin S. Lindahl, MD, MS, Emergency Medicine; Ricardo Lundi, DPM; Medicine; Monica Morgan, MD; Emergency Medicine; Stephanie Riggin, RN, Hyperbaric Medicine & Wound Care; and nurse practitioner Maria SB Walker, MSN, Surgery
Shaw notes that losing a limb can have major consequences. "Quality of life can be severely diminished," she said. "One may not be able to live at home if a wheelchair is needed to get around."
Most importantly, Shaw noted is the higher mortality rates that comes with the loss of limb.
Statistics show that individuals who lose a limb due to infection or other symptoms of chronic disease, can face higher mortality rates. Some estimates that mortality rates for one year after loss of a limb can be as high as 40 percent.
"We cannot underscore enough the importance of limb preservation for patients," Shaw said. "This symposium will highlight that message and show the various strategies we use to make that happen."
The symposium is supported by the Division of Vascular Surgery and Endovascular Service together with The Division of Hyperbaric Medicine and Wound Care.