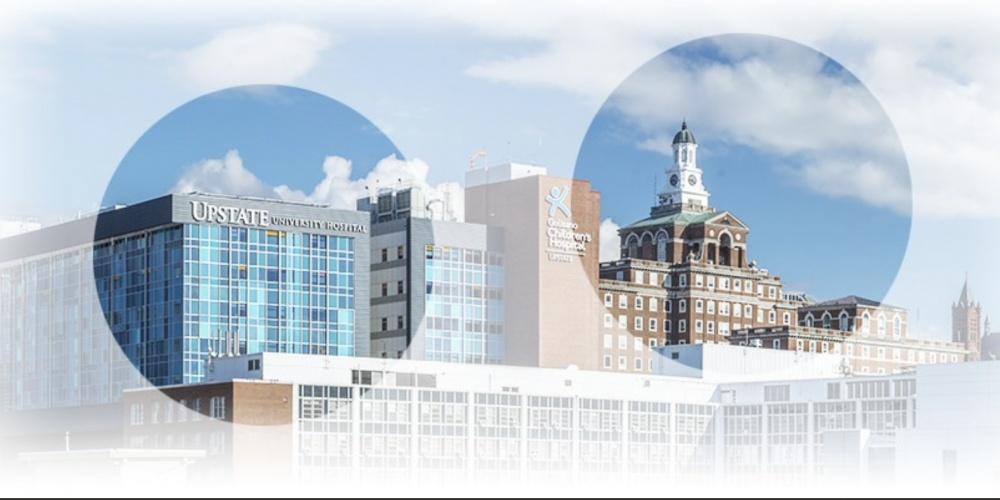 Upstate, Crouse to hold public community discussions on Upstate-Crouse acquisition
Upstate Medical University and Crouse Health will hold two public community discussions on Upstate's proposed acquisition of Crouse.
The sessions will be held Monday, Aug. 15 at the North Syracuse Junior High School, 5353 Taft Road, North Syracuse, and Thursday, Aug. 18 at the Southwest Community Center, 401 South Ave., Syracuse. Both sessions will run from 5:30 to 7 p.m. Doors open at 5 p.m.
The sessions will provide an opportunity for Upstate and Crouse officials to discuss the proposed acquisition as well as hear from members of the community about the proposal.
"We are happy to engage with the community as this process moves forward," said Mantosh Dewan, MD, president of Upstate Medical University. "Now that the parties have filed formal applications, we are excited to share more information with the public and hear from our local community."
Upstate and Crouse are still unable to address some issues related to the acquisition, due to the ongoing regulatory review by the Department of Health and Attorney General, among others. It's expected the necessary regulatory approvals may take several months.
Upstate and Crouse announced in the Spring that they had filed a Certificate of Need with the state Department of Health to bring the two health care systems together.