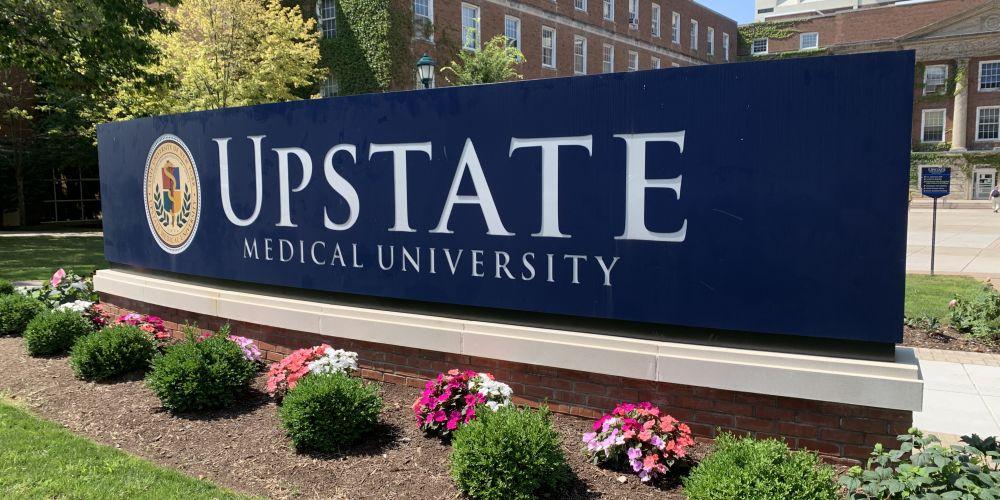 Upstate wins grant to improve diversity and inclusion training
Upstate Medical University is one of 24 institutions awarded a national grant designed to improve the quality of education and training to address building trust through diversity, health care equity, and inclusion in Internal Medicine training.
The Alliance for Academic Internal Medicine (AAIM), the American Board of Internal Medicine (ABIM), the ABIM Foundation, the American College of Physicians (ACP), and the Josiah Macy Jr. Foundation have awarded a total of $400,000, split among 24 projects at medical schools and training programs.
Upstate received $10,000 for its project, called "Learning to TALK (Treat All Like Kin) & Education Through Theater Arts: An Innovative Teaching Curriculum Designed to Promote Trustworthiness Through Equitable Outcomes."
Award winners will use this funding to support programs that incorporate diversity, equity, and inclusion into internal medicine education and training. Selected projects emphasize inter-professional projects that incorporate members from across the care team.
Kay Frank, MPA, doctoral candidate, director of Communication Studies for the Internal Medicine Residency program, said the goal of Upstate's grant is to improve the verbal and non-verbal communication skills of internal medicine residents, enhance professionalism, and better-recognize healthcare disparities.
This communication training will be through Upstate's Learning to TALK (Treat All Like Kin), also known as LTT, and Education Through Theater Arts curriculum, known as ETTA, whivh both occur during the residents' ambulatory rotations.
Learning to Talk is held in Upstate's Clinical Skills Center which allows for simulated, recorded encounters followed by a resident-patient/actor debrief and resident group debriefs with a faculty team member.
Education Throught Theater Arts is a non-verbal vignette session between residents and student actors from Syracuse University's College of Visual and Performing Arts and professional actors from the Building Company Theater at Syracuse Stage. This curriculum combines medical science with theater arts to enhance the learner's understanding of how body language impacts the provider-patient relationship. These exercises assist learners in how to express their ideas, and how to be more present and in the moment when attending to the needs of others.
"In light of our region's large refugee population (among the highest per-capita in the state) and significantly underserved population, our providers need opportunities to enhance their skill set in delivering inclusive and equitable care," Frank said. "While LTT and ETTA have historically provided some experiences to promote this, the additional exercises afforded by this funding opportunity will only further enhance training for current participants while also inviting training opportunities for other residency programs. In addition, a solid foundation in equitable and inclusive training not only benefits all involved but also serves as an advertisement for those like-minded individuals who see value in such care for the community they (will) serve."
Kay said both programs are always building and changing and that the grant will allow Upstate to update and create new case studies that meet the needs of an ever-changing society. This session will focus on addressing challenges supporting marginalized populations.
Working along with Kay on the grant are: Stephen Knohl, MD, professor, interim chair of the Department of Medicine, residency program director, vice-chair of Education; Andrea Shaw, MD, assistant professor, Internal Medicine & Pediatrics, medical director of the Center for International Health (Refugee Clinic); Steve Harris, MS, director, Standardized Patient Program; Stephen Cross, MFA, associate professor, Heiman Chair, Syracuse University College of Visual & Performing Arts, artistic director, Building Company Theater.