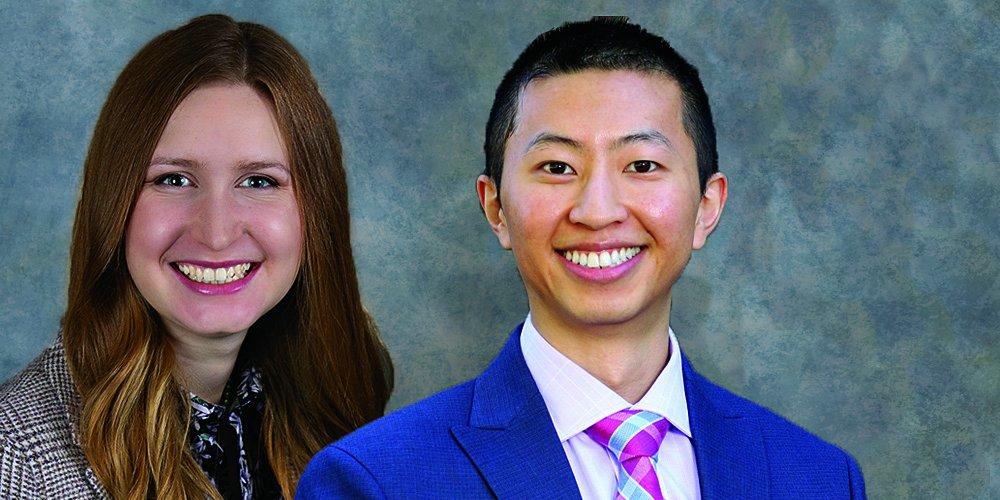 Upstate study examines factors behind increased risk of Covid-19 of older adults with dementia
Upstate Medical University researchers have published a study examining factors behind the increased risk of COVID-19 among older adults with dementia.
The study found that adults over 65 with dementia have a significantly higher risk for COVID-19 but not because they aren't following protective measures such as masking and social distancing. The relationship between dementia and COVID-19 was primarily explained by functional impairment, income, and residential setting.
The study, "Relationship between dementia, COVID-19 risk, and adherence to COVID-19 mitigation behaviors among older adults in the United States," done by Roger Wong, PhD, MPH, MSW, and graduate student Margaret Anne Lovier, was published this month in the International Journal of Geriatric Psychiatry.
The study analyzed 2019 and 2020 data from the National Health and Aging Trends Study, a national prospective cohort study of United States older adults aged 65 and older, looking for COVID-19 diagnoses and adherence to COVID-19 mitigation behaviors such as handwashing, mask-wearing, and social distancing.
Wong, assistant professor of Public Health and Preventive Medicine, said the study looked at three research questions: Whether or not dementia increases risk for COVID-19, whether dementia is associated with adherence to protective measures and whether those protective behaviors mediate that risk. He added that there has not been a study yet that looked at whether older adults were following protective measures using a national sample.
Wong and Lovier found that while dementia significantly increased the risk of COVID-19 by 129%, people in this group did adhere to mask-wearing and social distancing. Mask-wearing and social distancing are often required and enforced in most public and private settings, whereas handwashing is a typically unmonitored behavior.
"It is interesting to note that despite impairments they have they are doing about as well as anyone with the personal protective behaviors like mask wearing and social distancing," said Lovier, who just earned her Master's in Public Health and is now an MD candidate.
Key findings include:
Older adults with dementia had lower household income contributing to increased COVID-19 risk. The researchers are not sure why, but it could be due to a variety of factors such as COVID exposure at work, unable to afford masks or hand sanitizers, or overcrowded households.
Older adults with dementia may have an increased COVID-19 risk due to more functional limitations in activities of daily living (ADLs) such as difficulty in walking independently and feeding oneself. Due to this limited functional independence, this could limit their ability to engage in behaviors (e.g. social distance) to protect themselves from COVID-19.
Most older adults with dementia were in residential care or nursing home, which increased COVID-19 risk due to a variety of reasons such as congregate settings and limited staff PPE during the early stages of the pandemic
"We want to be aware that older adults with dementia are likely getting COVID-19 because of physical impairment, household income or because living in residential care," Wong said. "Those are the three focus areas that should be targeted for public health interventions if we want to reduce COVID-19 risk among older adults who have dementia."
The study used data from the initial two waves of COVID-19, when access to testing was limited and before the availability of the vaccines.
The study was funded and made possible by the College of Medicine's Summer Research Fellowship, led by Dimitra Bourboulia, PhD.
"We really want to thank both Upstate's Public Health Program and the College of Medicine's Summer Research Fellowship for this opportunity," Lovier said. "My classes with the amazing public health professors gave me a great background for understanding the why and how of the study, especially in terms of biostatistical and epidemiological knowledge needed to do the study and in terms of the critical thinking to interpret our findings."
Caption: The study was published by graduate student Margaret Anne Lovier and Roger Wong, PhD, MPH, MSW.