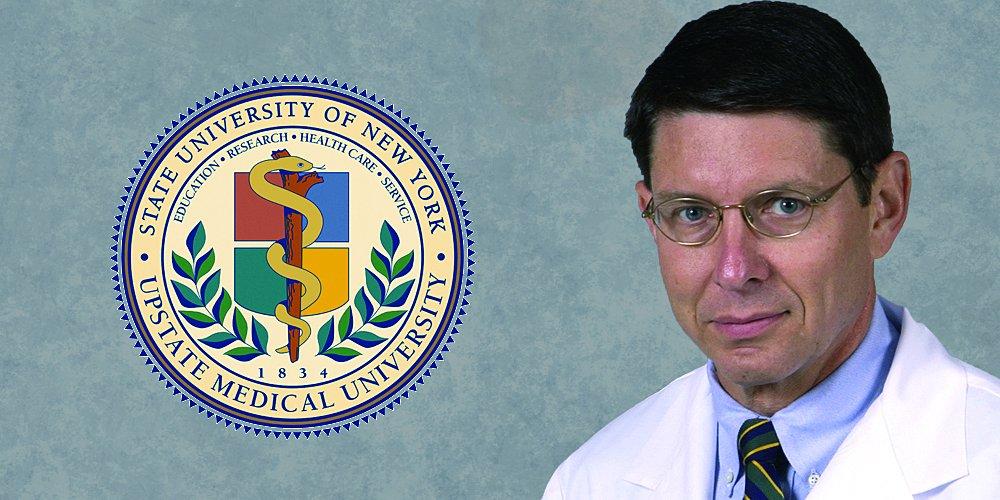 Endowed Lecture in Trauma Surgery established to honor Dr William Marx
Long-time Upstate Medical University physician William H. Marx, DO, helped define trauma care both at Upstate and throughout New York state during his 30-year career.
Now, the Upstate Department of Surgery will honor and perpetuate his legacy by establishing the Dr. William H. Marx Endowed Lecture in Trauma Surgery at the Upstate Foundation.
Marx died unexpectedly at age 70 in February.
He had served as the division chief for trauma, burns, and acute care surgery services, as well as the trauma medical director and surgical director of perioperative services.  During the height of COVID, he was responsible for deciding which patients were eligible for surgery at Upstate based on medical necessity and time.
Marx also served as chair of the New York State Trauma Advisory Committee, chair of the Verification Review Committee and was a member of the American College of Surgeons Committee on Trauma.
He was instrumental in the creation of new trauma center standards to be released this year.
"His legacy at Upstate and beyond is a profound one," said Robert Cooney, MD, chair of Upstate's department of surgery.
Marx joined the faculty at Upstate Medical University in 1993. He co-founded Upstate's Level 1 trauma center, the only one in the Central New York region.
"His leadership helped make us one of the busiest and best trauma programs in New York state, if not the country," Cooney said.
Marx also served veterans as the chief of staff at the Syracuse VA Medical Center and mentored generations of medical students and surgical residents in their careers.
He was raised in St. Louis, Mo, by his grandparents, gleaning his passion for medicine from his grandfather, who was a doctor.
Marx earned his undergraduate degree from the University of Missouri and his medical degree from the University of Health Sciences at the College of Osteopathic Medicine.
He accepted the Army Medical Scholarship and completed his internship, general surgery residency and surgical critical care fellowship at Letterman Army Medical Center.
Marx spent 22 years with the U.S. Army Medical Corps where he served in Operation Desert Storm and rose to the rank of lieutenant colonel before retiring in 2001.
Marx is survived by his wife of 37 years, Charlene, and their children, Courtney, Whitney and David.
The endowed lecture will provide funding for a visiting professor and nationally known trauma surgeon to visit Upstate, give a lecture on care of the injured patient, and support career development of residents and faculty as trauma surgeons.
Donations can be made at https://www.upstatefoundation.org/WilliamMarxDO
.