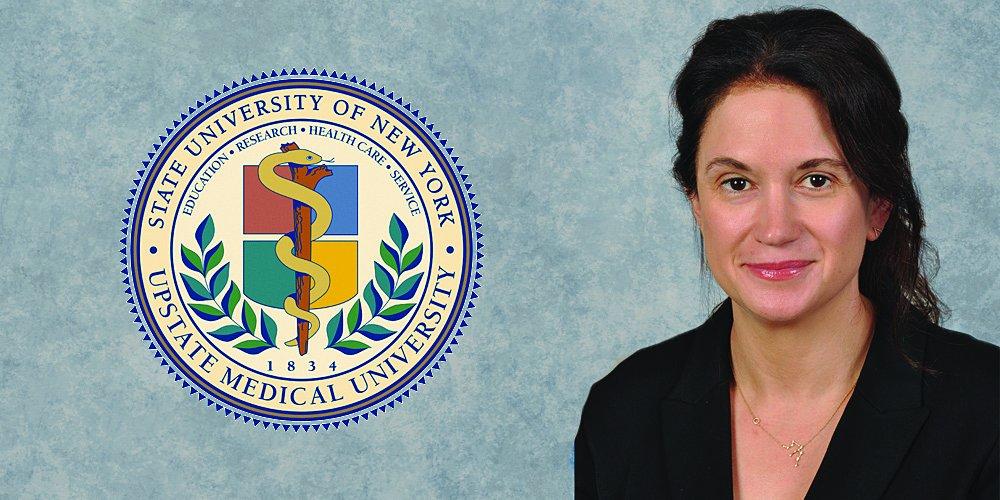 Upstate professor awarded grant to expand work on addressing bias in health care education
Upstate physician Amy Caruso Brown has been awarded a grant to expand her work on addressing biases in healthcare education to advance health equity.
The $25,000 President's Grant from the Josiah Macy Jr. Foundation will allow Caruso Brown to promote her Upstate Bias Checklist and further the work of the Bias Checklist Collaborative she created by funding the development of a website that will support users of the checklist. 
The checklist is designed to promote self-reflection, educator development and quality improvement in education, while preventing the harm that comes when biased content reaches learners—harm that not only impacts the learners but also impacts their future patients.
"Throughout health care, at all levels and all professions, for at least some of the forms of bias, we know that students graduate with more biases than they started with," said Caruso Brown, MD, who is the interim chair of Bioethics and Humanities, an associate professor of Bioethics and Humanities and of Pediatrics. "It is often unintentional or at least not something educators are consciously aware of teaching or passing on to their students."
Caruso Brown was hired by Upstate in 2014 to develop social justice and advocacy programming for Upstate medical students. She directs Patients to Populations, a required course for first-year medical students, that addresses health equity issues. When colleagues and students began coming to her with questions about biases they were seeing, she was tasked with creating a handout for faculty to address the issue.
Knowing the issue was far too complex for a one-page hand out, she developed the checklist. Rather than make a list of bullet points for faculty to remember, she made an interactive list of questions they can ask themselves to assess their own materials. 
The categories addressed by the checklist are: race and ethnicity; sex and gender; sexuality, sexual behavior and sexual orientation; disability; mental health and substance abuse; weight; immigration status, nationality, language and culture; poverty and socioeconomic status; age; religion and faith tradition; carceral status; rural residence; and interprofessional communication. All of these indicators are associated with marginalization and inequity in healthcare, access to care and health outcomes.
Caruso Brown said such biases are part of the hidden curriculum.
"The hidden curriculum is what is being taught and passed on in health care when we are not explicitly thinking about what we are teaching," she said, "what the students learn from watching doctors and nurses work and how they interact with patients. A lot of the biases that we know exist in health care practices probably get passed on that way. Some get passed on more explicitly through the things healthcare and medical science has gotten wrong—for example, the myth of race as a biological construct."
Now use of the checklist required for professors in the MD program in the College of Medicine and it is used on an optional basis in the other Upstate colleges. The checklist was also designed to take the onus off students to recognize and call attention to these biases.
"What we heard then and continue to hear from students is that they feel very burdened with the responsibility of being the one to call attention to this and to fix this," she said. "They have so much else on their plates. It is not their job to make sure we are teaching in an unbiased way or that we are teaching their peers to understand health equity.
Caruso Brown, along with Lauren Germain, of director of Evaluation, Assessment, and Research at Upstate, will work to build a website that will include workshops and lectures, before and after examples of curricular change and other tools to provide users with more help to implement changes. Currently, more than 25 schools utilize her checklist. 
Caruso Brown's goal is to improve medical and health profession education and to graduate students who are better equipped to address health equity than their predecessors. 
"I want students to be prepared to see patients as they are," she said. "That students when they graduate and go into practice won't be looking for that generic 50-year-old, 70-kilogram man as the ideal patient and the only patient in whom they can recognize diseases. But that they will actually be prepared to make diagnoses and respectfully treat patients from the whole spectrum of backgrounds, from all of humanity."