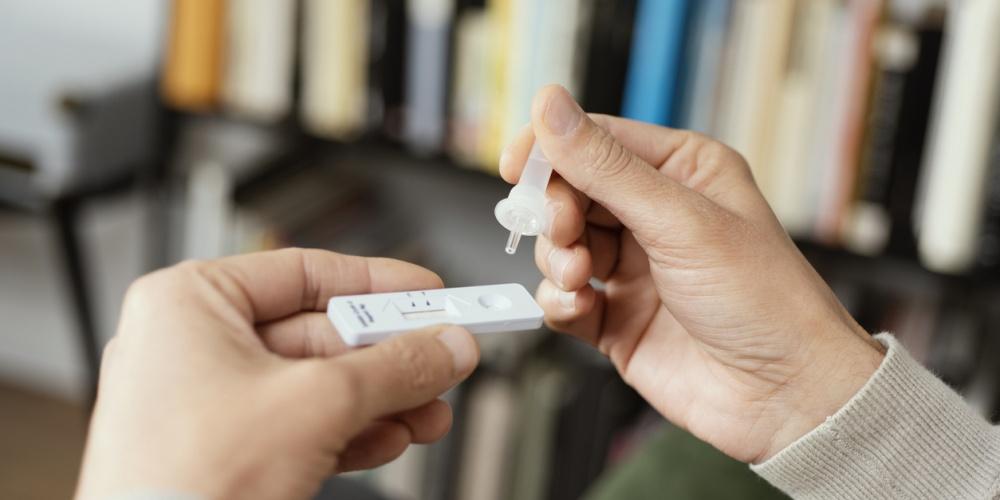 Upstate Poison Center issues safety reminder for at-home Covid tests
While the Upstate New York Poison Center is pleased to see the distribution of at-home Covid-19 test kits through local school districts and free distribution across the country through the United States Postal Service, the poison center reminds all families to remember to use proper safety techniques when using these new kits.
There are a number of different at-home Covid-19 test kits available. Each kit includes potentially dangerous compounds in the small liquid bottles inside the packaging. That liquid is used to create the chemical reaction necessary to produce a positive or negative result. Fortunately, many of these at-home Covid-19 test kits have low volumes of these toxic chemicals, meaning most people will not become severely ill from a single accidental exposure.
"For a good number of at-home Covid-19 test kits, it is unlikely someone who is accidentally exposed to the liquid in a test kit will become sick," says Poison Center Medical Director Dr. Vince Calleo, "However, determination of the test, ingredients, and volume is essential in determining if the liquid was toxic. If you or anyone in your home develops symptoms, please call our poison center or seek immediate medical attention."
"These kits are a wonderful free resource for all families," says Poison Center Administrative Director Michele Caliva, "We just want to remind families that the liquid bottles can look like other common household products like glue or even eye drops. Young kids could be drawn to the small bottle and could experience irritation. We want to help families avoid any potential poisonings."
To date, the Upstate New York Poison Center has received more than a dozen calls in regard to these products.
Be sure to:
Remove the kit promptly from your child's backpack.
Store the kit, like all medications and household chemicals, up and out of sight and reach of children.
Read kit instructions and follow directions to ensure accurate test results.
When finished with the kit, dispose of immediately.
Contact the Upstate New York Poison Center at 1-800-222-1222 with any questions or concerns.
Remember, the Upstate New York Poison Center is the call to make for all things poison
. In the case of a poisoning or for information purposes, call the center for free at 1-800-222-1222. It is open 24/7, 365 days a year. Each year the center manages more than 50,000 cases from health care providers, 911 operators, hospitals, industry, schools, and the general public in its
54-
county
service area
.