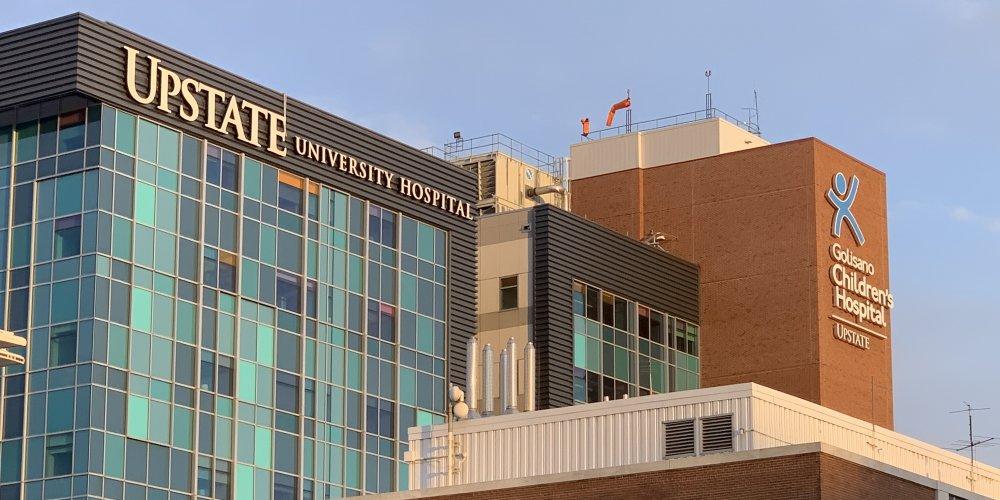 Upstate University Hospital announces visitor restrictions
Due to high community spread of Covid-19, Upstate University Hospital has made changes to its visitation policy. 
Visiting hours at Upstate are restricted to 3 to 7 p.m. and only one designated visitor will be permitted for the duration of the patient's hospitalization.  Restrictions began Jan. 7.
Upstate Golisano Children's Hospital will allow two designated parent/support persons to be at the child's bedside throughout hospitalization 24/7. 
One support person is permitted in the Upstate Emergency Departments, Peds After Hours, and Upstate Cancer Center. 
No visitors will be permitted for Covid patients, except in end-of-life circumstances or for discharge preparations. 
For a complete listing of visitor restrictions and allowances, visit: Upstate Visitor Policy.