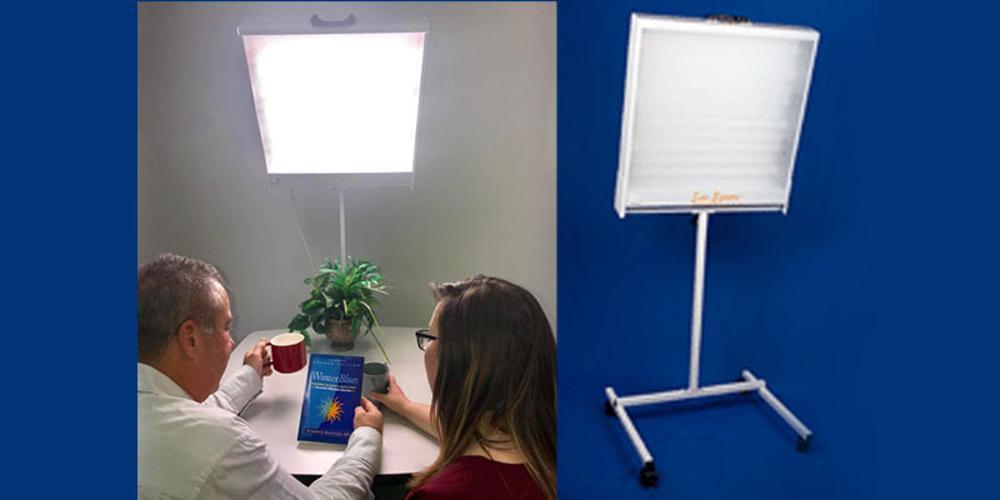 Bright-light therapy is simple, safe and cost-effective, Upstate researchers conclude
People with seasonal affective disorder have sought relief through bright lights during the dark days of winter.
Could light therapy help those who are hospitalized with nonseasonal unipolar depression?
Unipolar or major depression involves persistent sadness and negative emotions, as opposed to bipolar depression, which includes periods of mania.
Not much research exists on this topic, so a team from Upstate's departments of psychiatry and behavioral sciences and public health and preventive medicine decided to find out.
"A way to augment pharmacotherapy and attain a breakthrough from the debilitating symptoms of depression is needed, especially in the inpatient setting, where the most severe cases are treated," Upstate's director of inpatient psychiatry, Luba Leontieva, MD, PhD, writes with colleagues in the journal Cureus. The team included psychiatry resident Alyssa Trinh, MD; psychiatric observer and research volunteer Pratik Jain, MBBS; psychiatric nurse practitioner Shaikh Sabahath; Dongliang Wang, PhD, statistician from the department of public health and preventive medicine; and psychiatrist James Megna, MD, PhD.
Participating patients at Upstate University Hospital completed questionnaires before and after bright-light therapy was initiated, in addition to their usual psycho-pharmacological and psychotherapy treatments. Thirty-minute bright-light therapy sessions were done daily using a device called a SunSquare in a private room.
The study included 100 patients and was conducted over 150 days, between January and August 2020. Seven people dropped out because they didn't perceive any benefit, one because of headaches and one because of sensitivity to bright light. Those who stuck with it reported depressive symptoms decreased by more than 50 percent. They also indicated significant improvement in symptoms of distress, interpersonal relationships and social functioning.
Although overall improvement among patients was not statistically significant, Leontieva and colleagues say that they saw a meaningful improvement in depressive symptoms in patients who had five sessions of bright light therapy.
Bright-light therapy has few side effects, is well tolerated and easy to administer. "It offers a simple, safe and cost-effective approach to augmenting depressive treatment on an acute psychiatric floor," the team concludes.