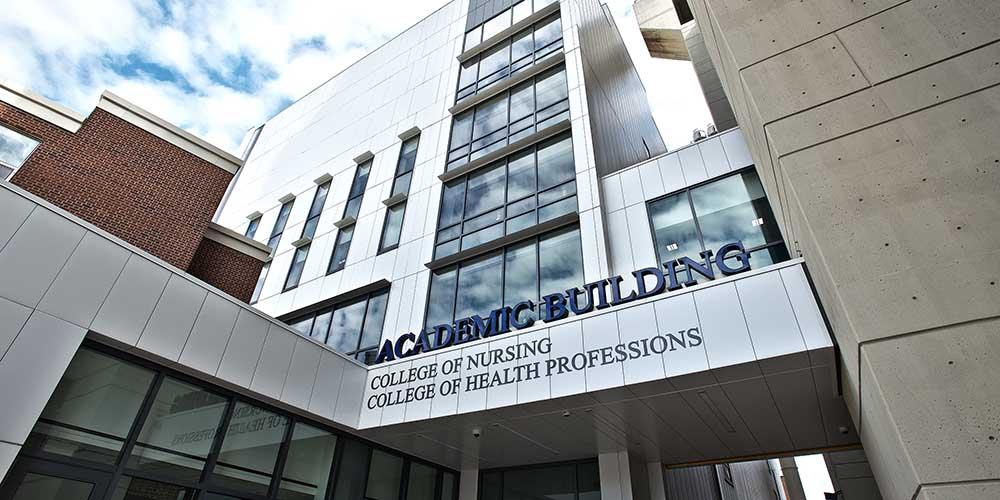 Upstate's Doctor of Nursing Practice program earns 10-year reaccreditation
The Doctor of Nursing Practice (DNP) program at the State University of New York Upstate Medical University College of Nursing is accredited by the Commission on Collegiate Nursing Education (CCNE) (http://www.ccneaccreditation.org). The Board determined that the Doctorate of Nursing Practice (DNP) program met all four accreditation standards. The program has been renewed through Dec. 31, 2030.
This is a reaccreditation of the DNP program, which was first offered by the College of Nursing in 2013.
The Doctor of Nursing Practice (DNP) is the nursing profession's highest clinical doctorate, designed for individuals working in clinical practice and in areas that support clinical practice, such as administration, organizational management, leadership and policy.
DNPs can help improve patient outcomes and quality of care by translating research into clinical practice, performance improvement of policy. Requirements for admission include a master's degree in a clinical area, such as nurse practitioner, family nurse practitioner, family psychiatric/mental health nurse practitioner, pediatric nurse practitioner or adult geriatric clinical nurse specialist. Nurse practitioners who apply must have current National Board Certification in their specialty, and all applicants must have an active registered nurse license.
The part-time DNP program is specifically for the post-master's Nurse Practitioner (NP) or Clinical Nurse Specialist (CNS).
The program is 40 semester hours and is fully online. The degree can be completed in two and a half years of part-time study with five semesters of 6-7 credits per semester and two summer semesters of 3 credits each.
A nurse with a DNP is prepared for an expanded clinical role that encompasses populations and systems, as well as individual patients. In the professional setting, a nurse with the DNP degree designs, applies and evaluates evidence-based knowledge to promote safe, innovative care. Upstate's DNP program is designed to meet the American Association of Colleges of Nursing (AACN) Essentials of Doctoral Education for Advanced Nursing Practice and is accredited by the Commission on Collegiate Nursing Education (CCNE). 
For more information on the DNP program, go to: https://www.upstate.edu/con/programs/dnp/index.php