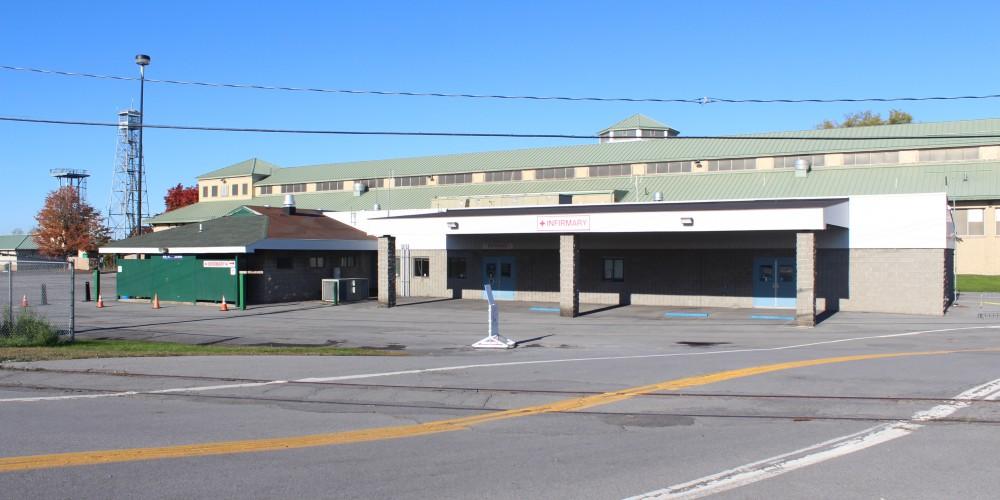 Upstate to open COVID testing site at New York State Fairgrounds Nov. 1
Upstate Medical University will return to the New York State Fairgrounds with its COVID testing operation Nov. 1.
Upstate will conduct COVID tests in the Fairgrounds Infirmary behind the Horticulture Building. Drive-thru testing will not be offered at this location. Individuals will park and enter the Infirmary, where safety measures will be in place for indoor COVID testing.
Hours of operation will be Monday through Friday, 8 a.m. to 4 p.m., and Saturday from 8 a.m. to 1 p.m. Individuals will enter through Gate 2 and follow signage to the Infirmary.
Upstate will no longer offer COVID testing at its Water Street location in Syracuse after Oct. 30.
Individuals who have appointments for a test at the Water Street site will be notified in MyChart of the location change; individuals without MyChart will be contacted by phone.
To make an appointment to be tested at the Infirmary, please call 315-464-2778 and press 0 or visit https://mychart.upstate.edu/MyChart/Authentication/Login. An active MyChart account is not needed to use MyChart to schedule an appointment.
Upstate previously had offered drive thru COVID testing at the Horticulture Building from October 2020 to June 2021.  During that time, Upstate conducted more than 51,760 COVID tests.
 Caption: The Infirmary at the New York State Fairgrounds.