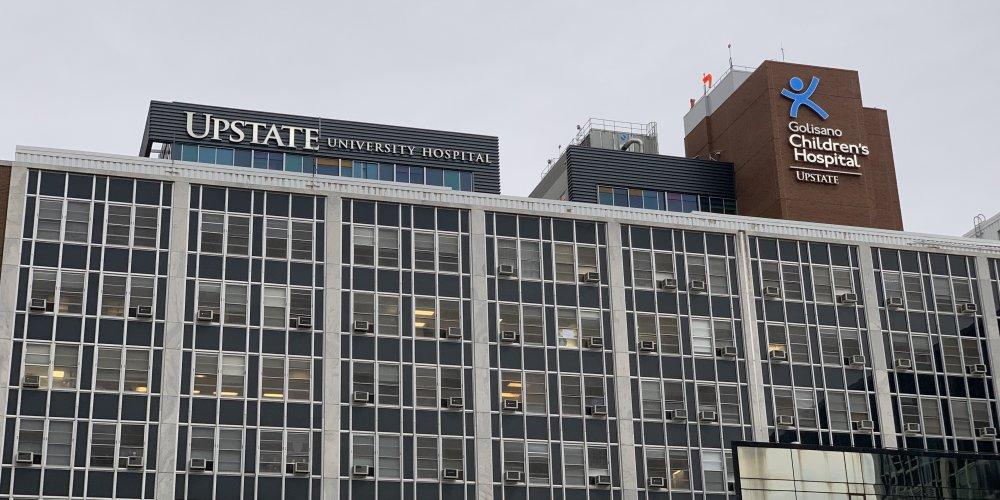 Upstate seeks volunteers for a study evaluating a new combination vaccine for the prevention of meningitis
Upstate Medical University is seeking volunteers for a clinical trial involving the efficacy of a new pentavalent meningococcal vaccine in healthy adolescents and adults, who have previously received one dose of quadrivalent vaccine. Upstate pediatric infectious disease specialist Joseph Domachowske MD, is the principal investigator of the study. 
Neisseria meningitidis bacteria cause serious bacterial infections including meningitis. Beyond infancy, the highest rates of infection occur in adolescents and young adults between the ages of 15 and 25 yrs. Currently, 2 types of vaccines are used to vaccinate against the 5 most common bacteria types causing disease. A 4 component vaccine targeting bacteria types A, C, Y, and W is used as a 2 dose series given at ages 11 and 15, and a separate single-component vaccine targeting bacteria type B that's given as a 2 dose series starting as early as age 10 years. This study is being performed to evaluate how a new combination vaccine against all 5 types compares to the two different vaccines being used in this age group already. 
Upstate is working with GlaxoSmithKline (GSK) in developing the new combination vaccine intended to protect against 5 of the most prevalent serogroups of the bacteria causing meningitis. The vaccine under investigation targets all 5 serogroups with a single formulation rather than needing 2 different vaccines to do so. 
Upstate is seeking healthy volunteers between ages 15 and 25 for participation in the study. 
Key details of the trial include:
-All visits will take place at Upstate's Pediatric and Adolescent Health Center 
-The trial involves 4 in-person visits over a period of 7 months with phone contacts between site visits. 
-Visits include vaccinations, blood draws, and urine pregnancy tests (females). 
-Participants are required to keep an e-Diary on a smartphone app to track any adverse effects throughout the study; Devices are provided to those who do not have one. 
-Participants are compensated at the end of each completed visit. 
To learn more about participating in the clinical trial, contact the study team at 315-706-5636