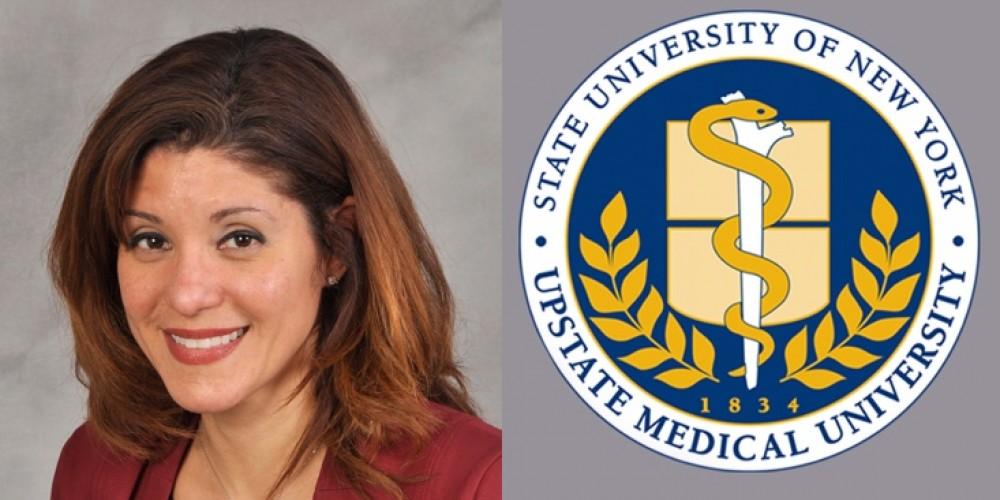 Marylin Galimi named chief operating officer of Upstate University Hospital
Marylin Galimi, MS, has been named chief operating officer of Upstate University Hospital. The appointment, effective today, was announced by Robert Corona, DO, MBA, Upstate's chief executive officer.
Galimi joined the Upstate in 2016 as associate administrator for Hospital Planning and soon after was promoted the assistant vice president of Facility and Planning, a position she has held since 2019.  Galimi has more than 24 years of experience in the design operations field, including 15 years of progressive health systems administration. 
"Marylin brings a broad range of skills, exceptional personal and professional leadership and extensive knowledge of hospital operations to this position," Corona said. "Her SUNY regulatory and compliance experience is significant. I am thrilled to welcome her to our team."
Galimi earned a master's degree of science from the Rochester Institute of Technology and holds a certificate of specialized education and training from Cornell University's Johnson Graduate School of Management and Syracuse University's Whitman School.  She also has earned the DNV Advanced Healthcare Operations Professional Certification. 
Galimi is a member of the Syracuse Rotary Club, has served as its past president and is a Rotary International Paul Harris recipient.  
Galimi was selected after a nationwide search.