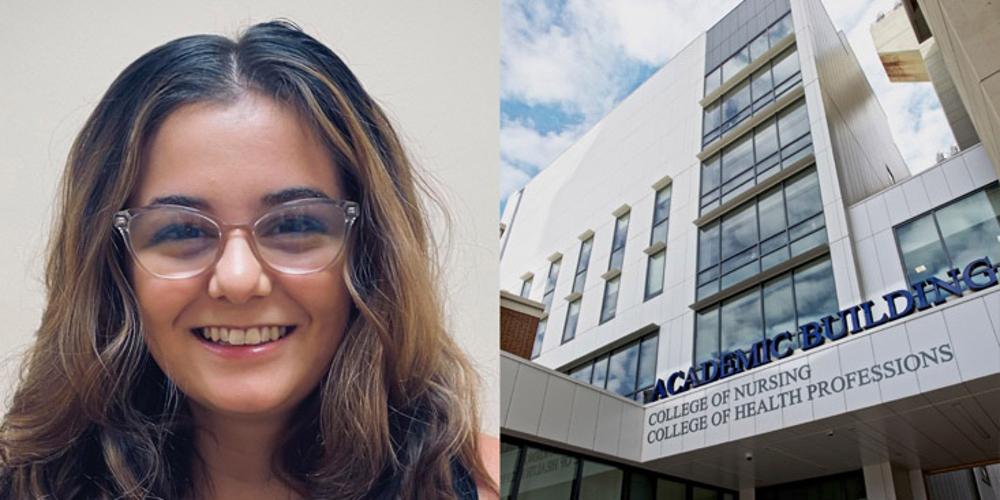 Upstate student seeks volunteers for study tracking social media usage on mobile devices
An Upstate Medical University student is seeking college student volunteers to track their cell phone social media usage to see how it might be affecting their lives. 
Toni B. Demoff is a second-year student in the Applied Behavior Analysis Program in the College of Health Professions at Upstate. Demoff created the behavior analysis study as part of her master's thesis, which she's working to complete by the end of the year.
Demoff, who also works as a medical therapist at the Golisano Center for Special Needs, is hoping to enroll 20 college students from anywhere in New York state in the study. Participants will be asked to track their social media usage, which includes texting, for one month. Upon uploading their daily data to Demoff, participants will be rewarded with a 50-cent credit, which will culminate in a $15 gift card at the end of the study.
As the study continues, Demoff will limit the amount of time some participants will be allowed to use social media, she said. If they stay within those limits, they can earn the day's reward. High levels of screen time on mobile devices has been shown to have negative consequences on the social, emotional and behavioral health of people, particularly among young people, Demoff said.
"In all of the literature that I went through, there are a lot of negative side effects from using social media, some of which were body dysmorphia among women, especially young teens and millennials," she said. "There was behavioral excess of screen time and social media. In a study from 2019 they found poor academic performance in college-aged adults and found that they were trying to multi-task when trying to use their cell phones and work and they ended up with poor grades."
Demoff modeled this study off a behavior modification project she completed for class that involved tracking and reducing her own social media usage.
"I was on my phone a lot. It was peak COVID and I realized I should make a change," she said. "It was starting to consume my free time and I thought why not use this opportunity to make a change?"
She reduced social media use on her cell phone from two and a half hours a day to about an hour per day, she said. As she successfully reduced her use throughout the study, she rewarded herself with money toward Starbucks.
Participants in this study must be iPhone users since the Apple operating system logs social media time by platform, which will be helpful for tracking, Demoff said.
Demoff researched cell phone and social media usage extensively in 2020 before creating the project. Cell phone and social media usage consistently rise each year, but the pandemic appears to have greatly accelerated that increase. In 2020, 4.8 billion people had a mobile phone compared to 7.1 billion in 2021, she said.
"That's a big jump in a year," she said. "And for social media users, the increase wasn't as high but in 2020 there were 3.96 billion users in the world and now it's increased to 4.48 billion. Those are big numbers and we are still trying to understand the consequence of that."
To participate in the study, contact Demoff at MSMResearch@upstate.edu.